Antonio Abonaty Liburd named Nevis Culturama 43 Chairman; Joseph "Joe" Claxton Patron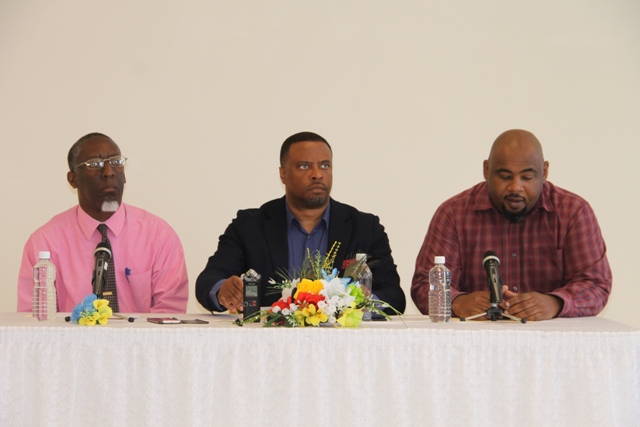 NIA CHARLESTOWN NEVIS (April 12, 2017) — The Culturama Secretariat made a number of announcements for the upcoming Culturama 43 slated for July 27 to August 08, at a press conference on April 12, 2017. It was chaired by Culturama 43 Marketing and Public Relations Committee Chairman Huey Sargeant.
At the first official public event for the Secretariat, Hon. Mark Brantley, Deputy Premier of Nevis and Minister of Culture in the Nevis Island Administration (NIA), in his remarks introduced Mr. Antonio Abonaty Liburd, the Secretariat's Executive Director, as Chairman for Culturama 43. He also introduced the 20 members of the Culturama Central Committee.
Mr. Joseph "Joe" Claxton of Bath Village was introduced by Mr. Liburd as the 2017 cultural festival's Patron.
He was selected as a means of honouring his contribution to Culturama and the development of culture on Nevis through the Daryl Dore Folk Dancers.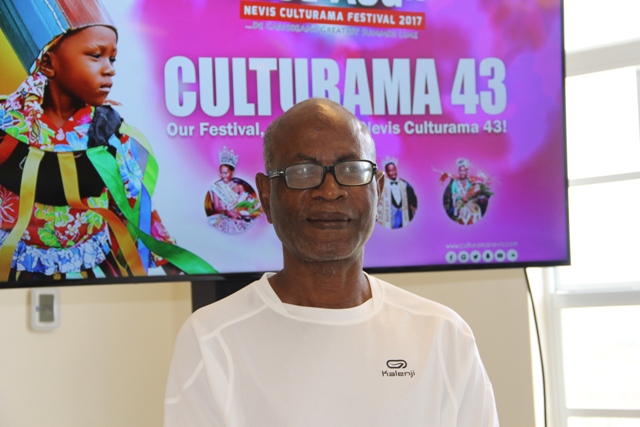 This year's Culturama will be held with the theme "Our Festival, Our Legacy, Nevis Culturama 43." The slogan was penned by Mrs Tracy Frazier of Butlers Village.
Also unveiled at the press conference, was the Culturama Promotional video produced and edited by Kerry Williams of the Department of Information and the Culturama 43 jingle "If you like". It was produced and mixed by Paul Queely of Beastmode Production in St. Kitts. The melody, lyrics and mastering was done by Sid Caesar of Icebox studios in New York. Vocals were done by Delison "Xman" Roper and Remigio "Tebulous" Powell. The backup vocals were done by Lauren Barry.