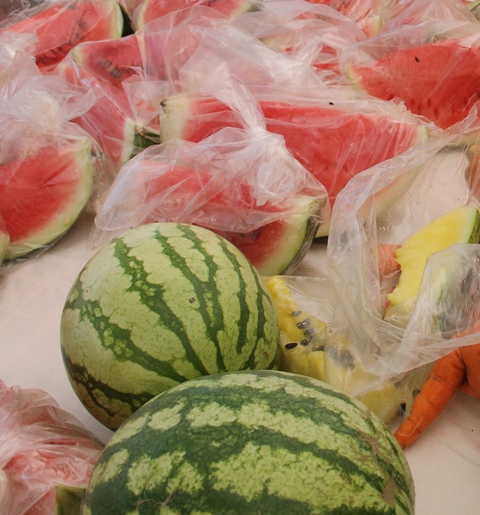 NIA CHARLESTOWN NEVIS (AUGUST 14, 2017) – The Department of Agriculture wants the public to take advantage of its sale on watermelons on August 15, 2017. It will be held at the George Mowbray Hanley Market Complex (Charlestown Public Market) from 8 a.m.
Eric Evelyn, Permanent Secretary in the Ministry of Agriculture, says that an overabundance of watermelons cultivated on both private and Nevis Island Administration (NIA)-owned farms prompted the department's Marketing Unit to have the sale.
Though the emphasis will be on watermelons, there will also be some cucumbers available at reduced prices. Evelyn says the cost of both items will be reduced by half the regular price.
"Watermelons will be going for only $1.00 per pound and… cucumbers for only $1.50 per pound so you will be able to take advantage of the watermelon and cucumbers…