Former Minister of Culture Guishard hailed as visionary; honoured posthumously for achievements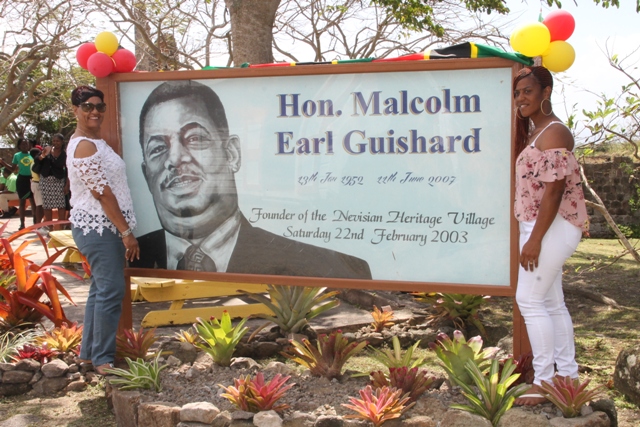 NIA CHARLESTOWN NEVIS (February 22, 2018) — Former Minister of Culture on Nevis the late Mr. Malcolm Guishard was honoured posthumously for the establishment of the Nevisian Heritage Village in Gingerland at a ceremony on February 22, 2018, to mark its 15th anniversary. A portrait of Mr. Guishard, which was erected at the entrance of the village, was unveiled by his widow Mrs. Yvonne Guishard.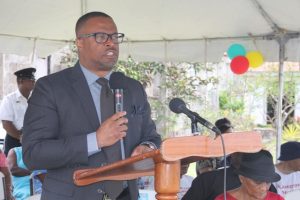 Hon. Mark Brantley, Premier of Nevis and Minister of Tourism lauded the efforts of Mr. Guishard who establish the facility which has become a prominent tourist and local historical attraction in the island's tourism product.
"Imagine, if you will, 15 years ago that there was a man called Malcolm Guishard who had the vision to establish something such as this. He had the understanding that these youngsters here who are in the primary schools…none of who would have been born yet at that time, that they must have something that they can look to and which will give them an appreciation of what is their history.
"We have to applaud and commend the people like that for that vision, that understanding that service is not just about them today but service is about ensuring that long after they are gone our people continue to benefit from that which they left. So for Malcolm Guishard, it is not for me to speak about his greatness…his works speak more eloquently than any of us can," he said.
Mr. Brantley added that when one looks at the heritage village they realise that the facility was born from the efforts of a visionary who had the ability to see far into the future and to understand that lasting monuments must be created to each other, to the country and its cultural heritage to ensure that its past is never forgotten.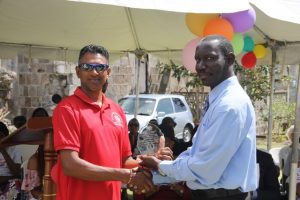 He thanked all those who contributed to the continued development of the Nevisian Heritage Village including the Office Manager Ms. Patricia Thompson and Mr. Derrick "Fork" Liburd for transforming the grounds.
The Premier used the opportunity to urge others to pursue a life of service and to emulate those who have gone before, leaving a trail of rich legacies.
"You must be inspired by the work of others who have gone before and aspire to ensure that when you are gone…leave a rich legacy behind… It matters little how much riches you acquire…at the end of the day, you are only remembered by your service to others and your contribution to the development of your country.
"That is why we can celebrate someone like Malcolm Guishard today. Celebrate his vision. Celebrate his legacy because it is something where I believe 100 years from now…people will still speak of Malcolm and his contribution and may we all aspire to achieve just that, a contribution, a legacy of service to the people," he said.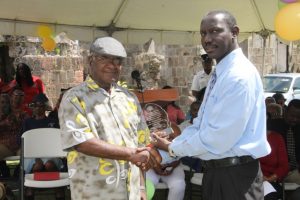 Meantime, two workers at the facility, Mr. Ganeshram Kistoo and Mr. Theodore Kelly, were also awarded by the Ministry of Tourism for their service from the inception of the Village.
During the ceremony, dotted with cultural presentations by the Nevis Cultural Development Foundation (NCDF), students from the Joycelyn Liburd and Elizabeth Pemberton Primary Schools participated in the traditional Clown and Masquerade dances.
Other remarks came from Mr. John Hanley, Acting Permanent Secretary in the Ministry of Tourism. The Invocation was done by Youth Junior Minister of Tourism Mr. Devonne Cornelius and Ms. Thompson delivered the Vote of Thanks.
Among those present were Acting Deputy Governor General Her Honour Marjorie Morton and Minister of Culture Hon. Eric Evelyn.