Nevis Administration working with Police to stem crime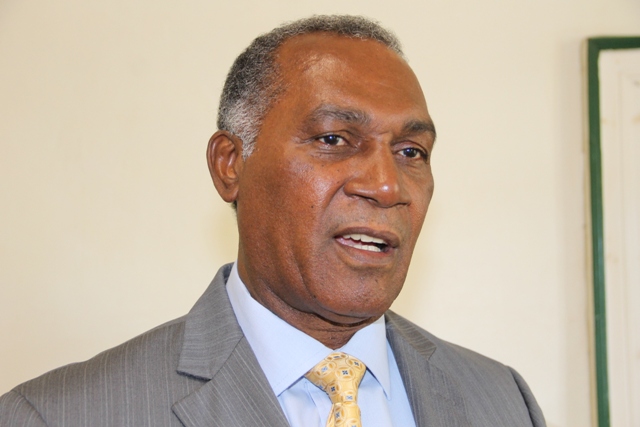 NIA CHARLESTOWN NEVIS (January 16, 2015) — Premier of Nevis Hon. Vance Amory wants to assure the people of Nevis and visitors to the island, that the Nevis Island Administration (NIA) continues to work with Police, in an effort to eradicate crime and to maintain peace and stability on Nevis.
Mr. Amory, who is also the Minister responsible for Security, gave the assurance when he spoke to the Department of Information at his Bath Hotel office on January 15, 2015, on the heels of the island's first murder. He said although there should be need for concern, the public should not be fearful despite the bad taste the incident had left in everyone's mouth.
"We must be concerned and I am concerned. I have spoken and will speak more with the police on this to ensure that they intensify their patrols.
"We are looking now at a strategy where we will be having some discussions in the communities to try to dissuade those who are involved in criminal activity from getting further involved," he said.
However, Mr. Amory believes that the fight against crime needed the help of others in the community and urged parents to discuss with their children the dangers of getting involved in criminal activity.
He said loss of the lives of young people was a matter which persons should stand up against and that each individual could make a difference, if they stopped all involvement in criminal activity.
The Premier used the opportunity to reach out to the family of the young man who died and registered his distress over the incident.