Nevis IT Department announces activities for second annual ICT Week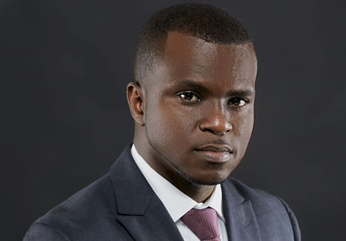 NIA CHARLESTOWN NEVIS (April 23, 2018) – The following is a press release from the Information Technology Department in the Nevis Island Administration (NIA) regarding its second annual Information and Communication Technology (ICT) Week.
The Nevis Island Administration's Information Technology Department, wishes to inform the general public that it will be hosting its second annual ICT Week, during the period April 29th to May 5th 2018.
The week of activities provides an exciting opportunity for the department to engage civil society and other key stakeholders on a number of important ICT issues. The theme for this year is "ICT – Supporting the thrust towards a 21st Century Economy."
The goals of ICT Week are to promote the growth and development of our local ICT sector; to connect ICT solution providers with solution seekers; to raise awareness about critical ICT issues such as cyber-security, cloud computing, block chain technologies and artificial intelligence and to generate interest in ICT as a career path amongst our youth.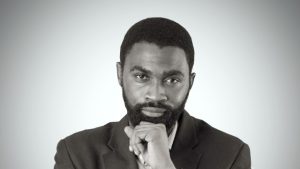 In accordance with this year's theme, the department will host the first ever Nevis Digital Conference presented by Amazon Web Services, that will feature a keynote presentation by Professor Jeremy Stephen of the University of the West Indies (UWI), Cave Hill Campus, Barbados. He will speak on the topic "Blockchain Technologies and Cryptocurrencies."
Additional presentations will be made by: Ms. Emefa Sewordor, Senior Research Officer at the Eastern Caribbean Central Bank (ECCB) on "Regulation of Blockchain, Cryptocurrencies and Digital Wallets"; Mr. Alex Straun, Chief Executive Officer (CEO) at JAD on a "Digital Wallet Implementation" with JAD; Mr. Deon Herbert, Owner of CaribePay on "The CaribePay electronic payment system"; Mr. Luis Ayala on "Cloud Computing Technologies with Amazon Web Services" and Mr. Ervin Williams on "Telecoms Infrastructure for the 21st Century Economy".
The activities for this year's event are a Church Service on April 29, 2018, Talks at the Secondary Schools on April 30, 2018, the Primary School Quiz will be held at the Nevis Performing Arts Centre (NEPAC) on May 01, 2018, the launch of the revamped NIA Website and e-Services takes place May, 02, 2018; The Nevis Digital Conference presented by Amazon Web Services at NEPAC on 3rd May 03, 2018; the 21st Century Government Workshop presented by the Caribbean Telecommunications Union will be held on May 04, 2018; ICT In the Square will be held on May 04, 2018 and the Delta Awards Dinner will be held on May 05 , 2018.
The Information Technology Department wishes to invite the general public to participate in these events. Further information, including event registration can be found on the website: ictweek.niagov.com.
ICT Week 2018 has been made possible with the support of the following sponsors: Title Sponsors: Amazon Web Services; Platinum Sponsors: the Nevis Island Administration, Flow, Nevis Housing and Land Development Corporation (NHLDC), Chameleon Media and Caribbean Telecommunications Union; Gold Sponsors: Cbizz/Dell EMC and Bronze Sponsors: King Computer Corporation and OHM International.