NIA pleased with 2018 National Heroes Day Concert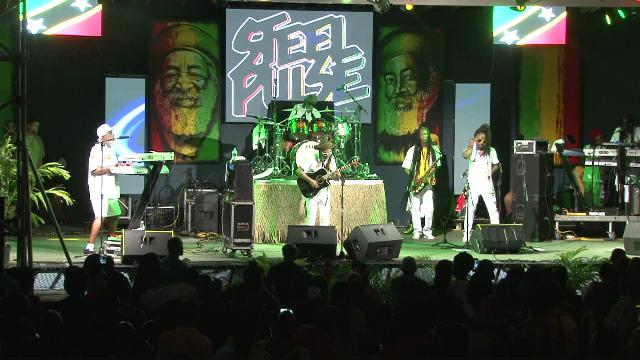 NIA CHARLESTOWN NEVIS (September 18, 2018) — Hon. Mark Brantley, Premier of Nevis says the first National Heroes Day Concert, hosted by the Nevis Island Administration (NIA) on September, 16, 2018, at the Cultural Village was a resounding success.
The Premier made the comment about the free concert, a gift from the NIA, which was designed to promote pride, unity, love and consciousness among the people of Nevis, when he spoke to the Department of Information at his Pinney's Estate office on September 18, 2018.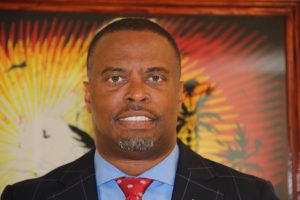 "The idea was really to bring our people together to have a message of consciousness, to have a message of pride and unity and love and I believe that we succeeded well beyond our wildest imaginations in making that happen…
"We thought that the quality of music, the type of music, the consciousness that they brought, the togetherness and unity, that was something that was important at this difficult time in our country where we are grappling with crime and insularity in many areas, that we were able to bring people together… and so I think that it achieved its purpose" he said.
Mr. Brantley stated that he was delighted the concert brought together people from all walks of life. He said he recognized people from St. Kitts who came over and people from different parts of the political divide enjoying the classic reggae songs.
The NIA came up with the idea to stage the concert for the Federation's 35th Anniversary of Independence and initially they contacted Third World. The administration was subsequently contacted by Steel Pulse.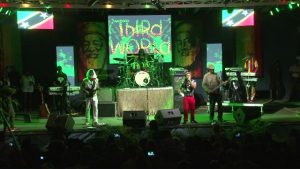 Steel Pulse's original drummer Steven "Grizzly" Nisbett who was born in the village of Brick Kiln in Nevis was a member of the band throughout its years of domination of reggae music. He passed away earlier this year and they made known their interest in paying homage to him in his homeland.
"They indicated that they wanted to do a tribute to Steve "Grizzly" Nisbett who passed away in January this year, and so, we thought it best to bring the both bands together in a grand free concert.
"We had some supporting local acts as well and we had thousands of people who came out to enjoy conscious music," Mr. Brantley said.
The Premier indicated that since the show, members of the public have been urging the administration to make the free concert an annual event.
"We are really having a clamor now from people saying that we should make it an annual event. So that's something we will have to look at and to see if our budget can sustain an annual event such as this," he said.
While on Nevis, the Steel Pulse was part of unveiling signage by the NIA indicating the birthplace of Stephen "Grizzly" Nisbett while Third World held an Artists, Musicians and Producers Workshop hosted by the Nevis Cultural Development Foundation (NCDF).