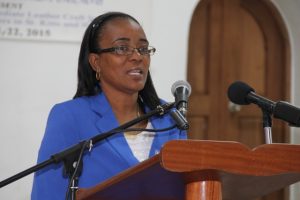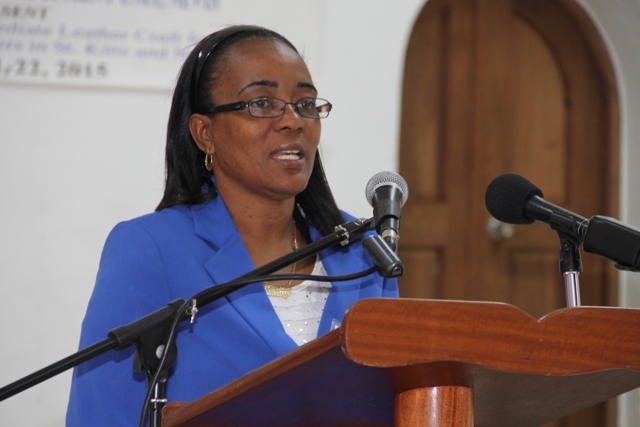 NIA CHARLESTOWN NEVIS (MAY 13, 2015) – The Small Enterprise Development Unit (SEDU) held the opening ceremony on May 11,2015 for the Caribbean Development Bank-sponsored 10 day Intermediate Leather Craft Workshop. Working along with SEDU in hosting the workshop are Caribbean Technological Consultancy Services (CTCS) and the Nevis Island Administration.
The workshop, which is held at St.Pauls Anglican Church School Hall, is being facilitated by Amica Antrobus, who is a Barbadian leather craft artisan.
Head of SEDU Catherine Forbes said at the opening ceremony the craft sector can provide great economic benefits not only for the craftsmen but to the entire country because it played a major role in the island's tourism industry.