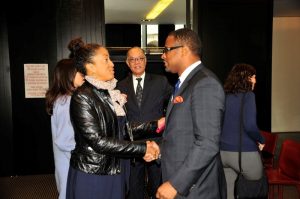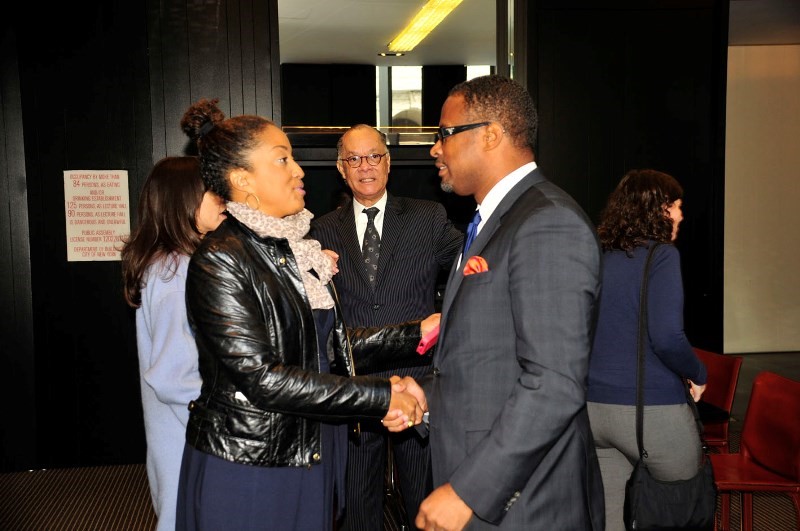 New York, NY, (November 03, 2014) — Nevis' Deputy Premier and Minister of Tourism, the Hon. Mark Brantley accompanied by the Nevis Tourism Authority's (NTA) CEO Greg Phillip, and NTA's North America Manager Yvette Jackman, were in New York on a mission to promote tourism to Nevis in advance of the important winter travel season.
The delegation was joined by Noreen Meguid representing The Mount Nevis Hotel, Laura Lehrman representing Montpelier Plantation and Beach and Tara McIntyre and Sydney Engel representing the Four Seasons Resort, Nevis.
Responding to an NTA invitation that read 'Nevis. On The Cusp of Becoming the Greenest Place on Earth' were over 50 journalists from New York's leading media houses, at a breakfast reception hosted to promote Nevis' tourism product.