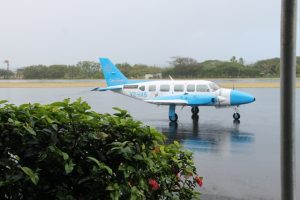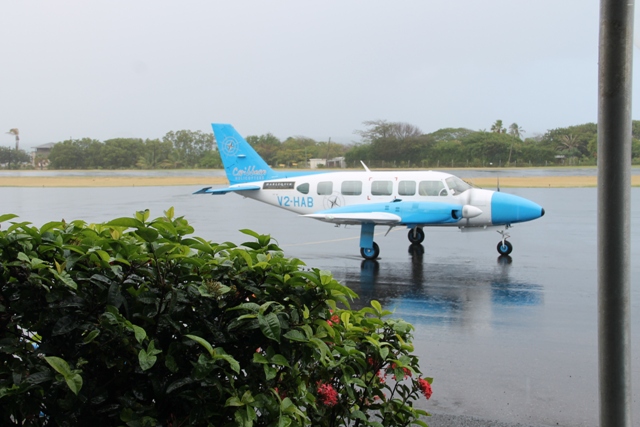 NIA CHARLESTOWN NEVIS (February 20, 2015) — Caribbean Helicopters Ltd. made its inaugural flight to the Vance W. Amory International Airport in Nevis on February 20, 2015. The flight came one week after the company signed an agreement with the Nevis Island Administration to provide airlift to and from the island via Antigua.
Tourism partners on Nevis who spoke to the Department of Information hailed the new service. General Manager of the Nisbet Plantation Beach Club Alistair Forrest who was also present at the signing ceremony on February 13, 2015 explained that the agreement would provide a greater opportunity for passengers to connect through Antigua whether they were coming from the United States, Canada or the United Kingdom to and from Nevis
"It gives us so many more options…so we are really, really delighted because it opens up all kinds of new channels for us and going forward this has to be really, really positive news. So we are very, very happy. We are delighted," he said.