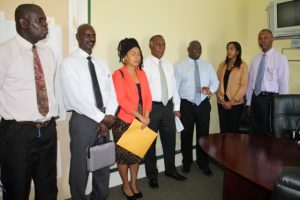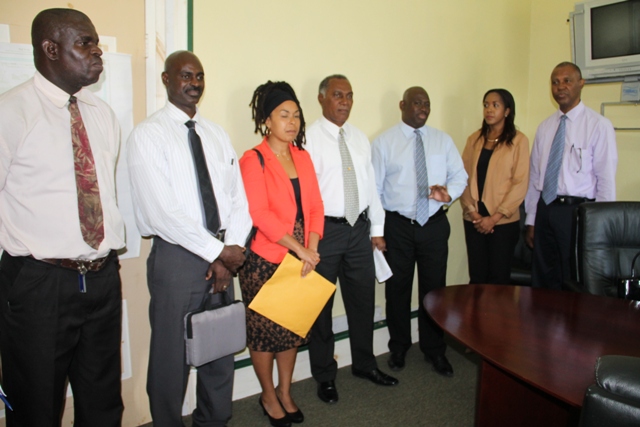 NIA CHARLESTOWN NEVIS (July 21, 2015) — Caribbean Development Bank (CDB) Operation Officer (Education) Dr. Martin Baptiste, reiterated the commitment of the Bank to the Technical Vocation Education Training (TVET) programme and praised the St. Kitts and Nevis Government for its continued efforts to improve the welfare of the Federation.
The Programme will assist persons, outside the formal school system, to acquire skills, knowledge and attitudes required to become employed.
His comments came after a TVET progress meeting with Premier of Nevis and Minister of Education Hon. Vance Amory on July 14, 2015. It was held at the Nevis Island Administration (NIA) conference room located at Bath Plain, Nevis.