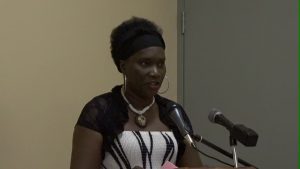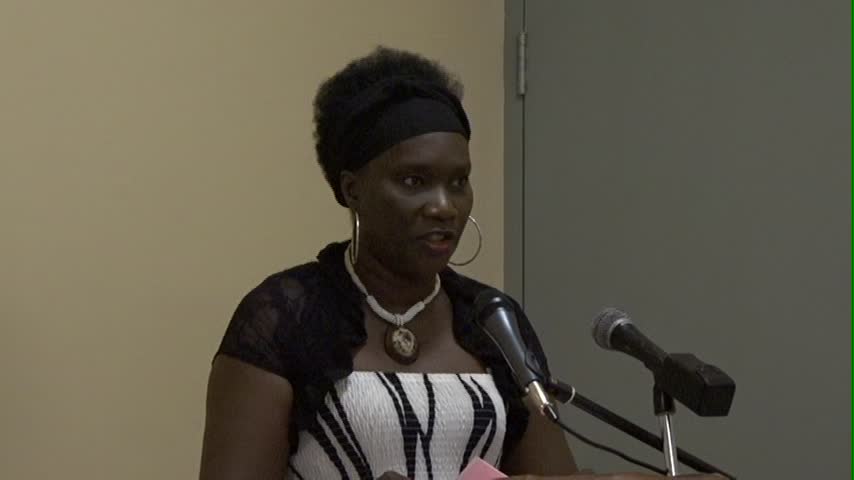 NIA CHARLESTOWN NEVIS (APRIL 28, 2015) — Gender and Social Affairs Officer Shelly Liburd says that family is the foundation of lives and the Community Family Life Programme, devised by the Social Services Gender Affairs Division, would provide persons with information, skills, experiences and resources to support, improve or enhance their family involvement.
Liburd's comments came when delivering the overview of the Programme, the brainchild of the Division's Coordinator Lorraine Archibald, when it was launched in collaboration with the Department of Community Affairs at the Charles Walters Community Centre, Hanley's Road on April 22, 2015.
Liburd stated that having good knowledge about healthy family functions can be applied to prevent or minimize many societal problems.
She also said the objectives of the programme were to encourage positive attitudes towards the family, instil and strengthen family values, address parenthood concerns, strengthen spousal relationships, create interactive opportunities for single parents and strengthen parent child relationships which would help individuals and families to function optimally.
Premier of Nevis and Area Representative Hon. Vance Amory who was present at the event, in brief remarks, expressed that respect played a major role in family living.
"An essential part of making that structure successful, making it work, is for there to be underlying respect one for the other…