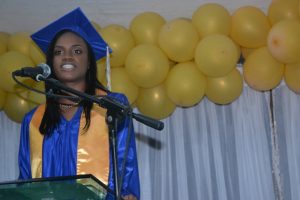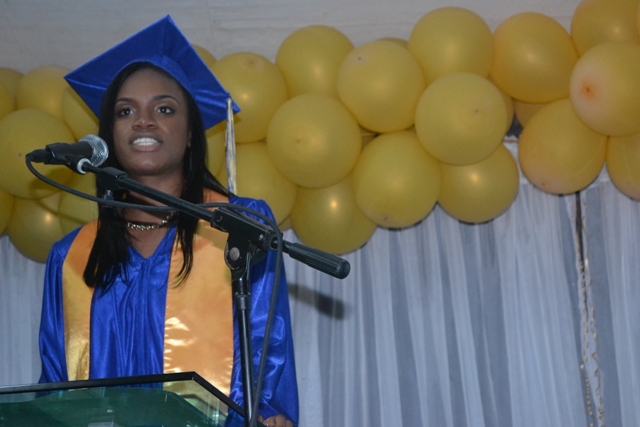 NIA CHARLESTOWN NEVIS (November 18, 2015) — Valedictorian of the Charlestown Secondary School's graduating class of 2015 Nekhaila Tyson told her fellow 138 graduands that they should not allow themselves to be divided by colour, class or circumstances but instead, support each other as they moved forward to a new stage in their development.
Tyson gave the advice when she delivered her valedictory speech at the Charlestown Secondary School (CSS) and the Nevis Sixth Form College Graduation and Prize-giving Ceremony for the Class of 2015. It was held at the Cicely Grell-Hull Dora Stevens Netball Complex on November 11, 2015. The theme was "Sowing Seeds of Knowledge and Service Today to Reap a Productive Society Tomorrow."
"Too often we bear witness to persons trying to pull down one another instead of seeking to uplift each other. Before we do this let us remember that Nevis does not have gold and diamonds like South Africa nor oil like Trinidad and Venezuela.