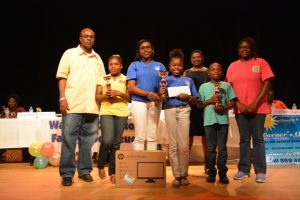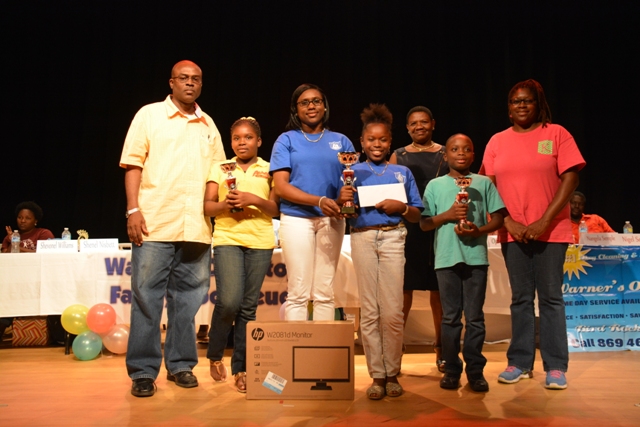 NIA CHARLESTOWN NEVIS (JULY 15, 2015)— The Charlestown Secondary School (CSS) team of Shevonel Williams and her mother Shenel Nisbett, emerged winners of the 6th annual joint School Libraries and Department of Education's Warner's One Stop Family Book Feud on July 11, 2015. It was held at the Nevis Performing Arts Center.
The Montessori Academy's team Lincoln Sandiford and his mother Casandra placed second and Elizabeth Pemberton Primary School's D'Rhys Stanley and her father Denzil placed third.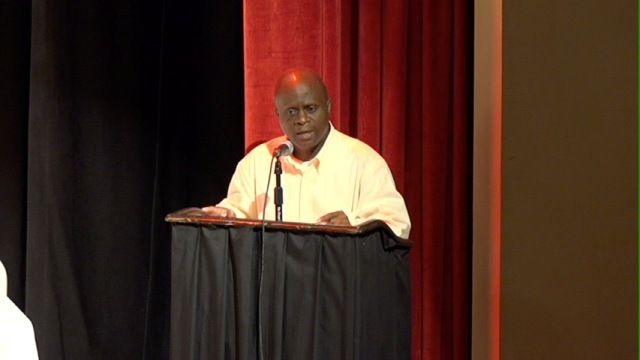 The Warner One Stop Family Book Feud has been designed to encourage and strengthen family ties, cultivate a reading environment at home, develop a love and appreciation for reading and books and to raise funds for the library.