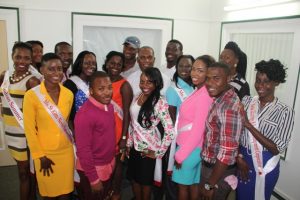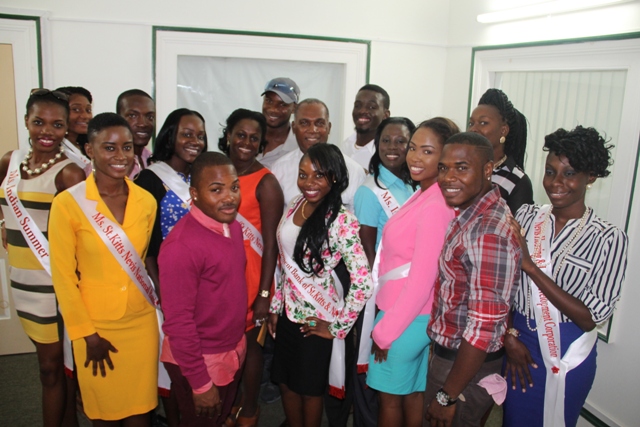 NIA Charlestown Nevis (June 18, 2014) – Contestants for the Ms. Culture Queen, Ms. Culture Swimwear and Mr. Kool Pageants paid courtesy calls on Premier of Nevis Hon. Vance Amory and Deputy Premier and Minister of Culture Hon. Mark Brantley at their offices in Bath Plain on June 16, 2014.
During the courtesy call made on Mr. Amory, The Premier encouraged the contestants to represent themselves well in the competition and pledged the NIA's commitment to assisting the contestants in future self-development.
"If you, in the competition, you carry yourselves well and you show that you have what it takes and you have an interest in further developing yourself, the government is prepared to enable you or to assist you to achieve that goal because I believe, that education is critical and I believe that as young people, you need to aspire to the highest achievement that you could possibly aspire to, or achieve. We are prepared to support you and to encourage you and to do as much as you can.