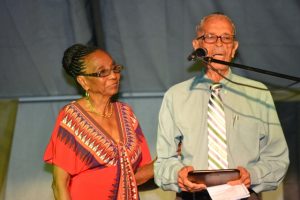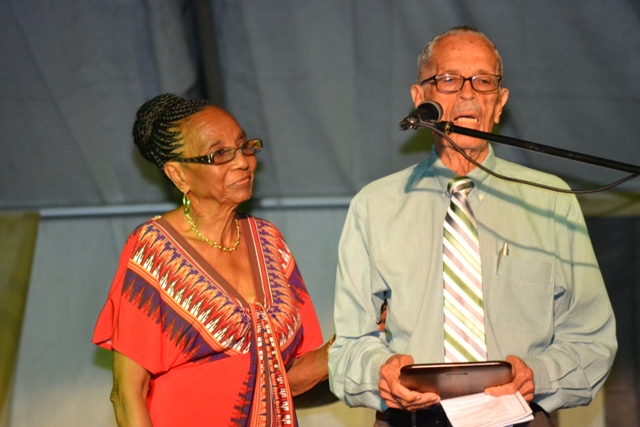 NIA CHARLESTOWN NEVIS (JULY 27, 2015) – Patrons for the Culturama 41 festivities are two surviving members of the Culturama Board of Trustees (The Board). They will preside over the two-week official calendar of activities which concludes on August 04. The theme for this year is "Culture fete and Fun; Culturama 41".
Arthur Evelyn and Violet O. Jeffers Nichols, where awarded with plaques by the Culturama Committee at the official opening ceremony of Culturama 2015. The event was held at the Charlestown Waterfront on July 23, 2015. The patrons are expected to lead the Street Parade slated for August 04, 2015.
According to Executive Director of the Culturama Secretariat Abonaty Liburd, in its search for a 2015 patron, the Committee found it fitting gesture to honour the board and for its members sterling contributions towards the advancement and preservation of culture and Culturama on Nevis.