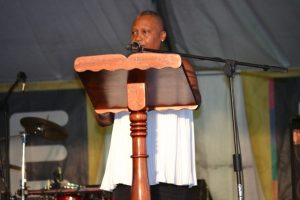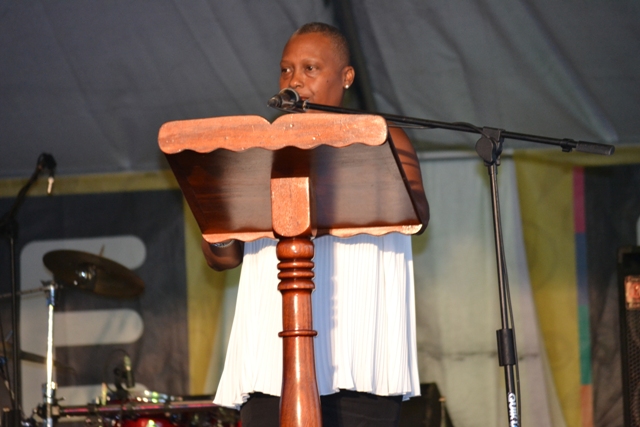 NIA CHARLESTOWN NEVIS (JULY 28, 2015) — Chairperson for Culturama 41 Deborah Tyrell, says future generations will honour past custodians of the island's history, for their ability to leave behind something on which they too can innovate and expand. It is for that reason she said, the Culturama Committee was taking its role seriously.
Tyrell, who heads the Committee, made the comment when she delivered remarks at the official launch of Culturama 41 at a ceremony, dotted with entertainment, at the Charlestown Waterfront on July 23, 2015.
"At Culturama, Nevis weaves a tapestry that includes the threads of the past even as it ties in the current ideas.