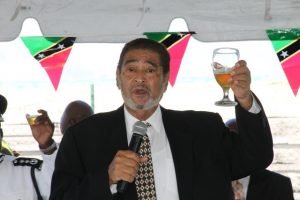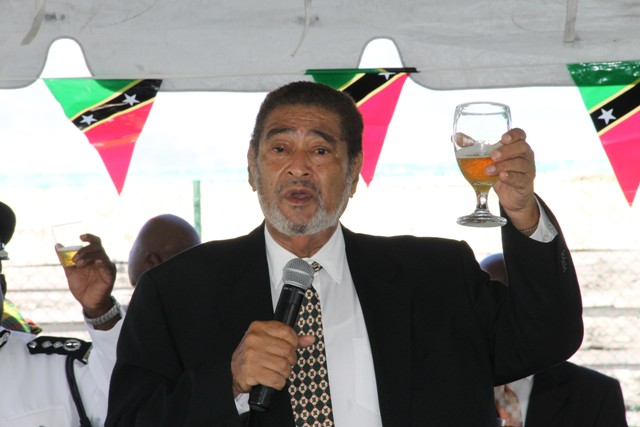 NIA CHARLESTOWN NEVIS (SEPTEMBER 21, 2016) — Deputy Governor General His Honour Mr. Eustace John lent support to Nevis Premier Hon. Vance Amory's call to Nevisians to celebrate the independence of St. Kitts and Nevis on a daily basis.
He was at the time delivering remarks at the Royal St. Christopher and Nevis Police Force Nevis Division's annual Police Toast at the Cicely Grell Hull – Dora Stephens Netball Complex on September 19, 2016, after the Independence Day Parade and Awards Ceremony at the Elquemedo T. Willett Park.
"You heard the premier's message this morning, he wants us to have independence every day. Keep it in our hearts. Keep it in our minds. I fully agree with it, we just celebrate today but that spirit must always be within us," he said.
The Deputy Governor General also commended all those who participated in the parade, specifically the contingents from the police and the St. Kitts Nevis Defence Force Cadet Corps – Nevis Detachment (Nevis Cadet Corps).