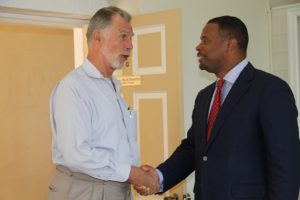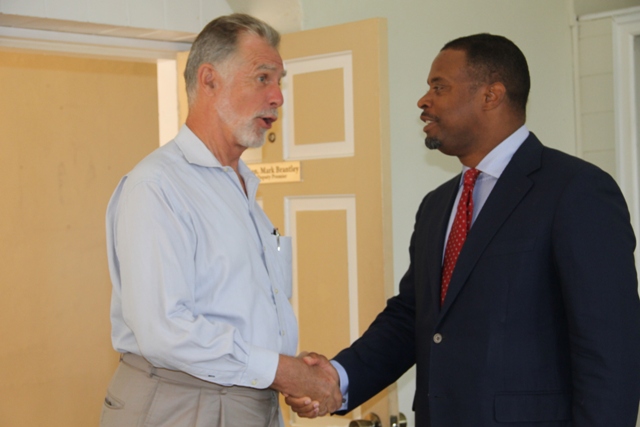 NIA CHARLESTOWN NEVIS (JUNE, 25, 2015) – Foreign Affairs Minister of St. Kitts and Nevis and Deputy Premier of Nevis Hon. Mark Brantley on Wednesday 24 June, 2015, accepted a courtesy visit from Ambassador of the Federal Republic of Germany to St. Kitts and Nevis His Excellency Lutz Görgen at his office at Bath Plain.
He exchanged courtesies with the Ambassador, who expressed his delight to be back in Nevis for a second time.
Mr. Brantley noted that during their meeting he took the opportunity to discuss with the Ambassador two matters that were of critical concern: the recent European Union (EU) blacklisting of St. Kitts and Nevis and the unfortunate position taken by the Dominican Republic in relation to its deportation of persons of Haitian decent born in the Dominican Republic.