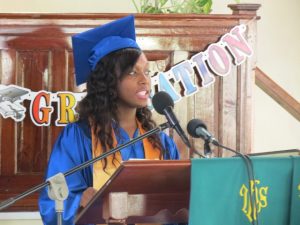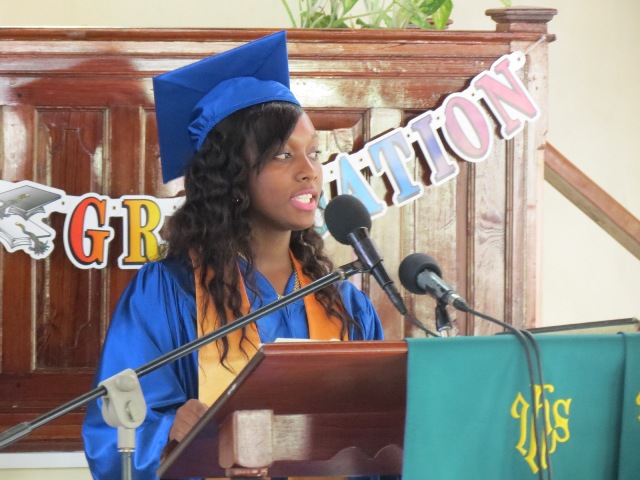 NIA CHARLESTOWN NEVIS (NOVEMBER 13, 2015) — Valedictorian of the 2015 Graduating Class of the Gingerland Secondary School (GSS) Derez Morton urged her fellow 70 graduands to push themselves to do more, even as their journey at the school comes to an end.
She was at the time delivering the valedictory speech at the 42nd annual GSS Graduation Ceremony at the Gingerland Methodist Church on November 12, 2015. It was held under the patronage of Vincent Adams. The theme was "Cultivating minds: moulding positive attitudes: reaping success."
"Let us not end our journey here but push ourselves to do more. Let us use our accomplishments as a platform for greater success. There are numerous opportunities awaiting each of us to begin a new chapter of our lives.
"We cannot afford to let them pass us by. Instead, let us grab every single chance we get to better ourselves and create images that we are totally satisfied with," she said.