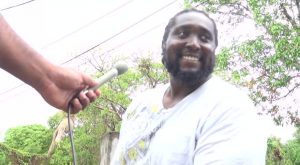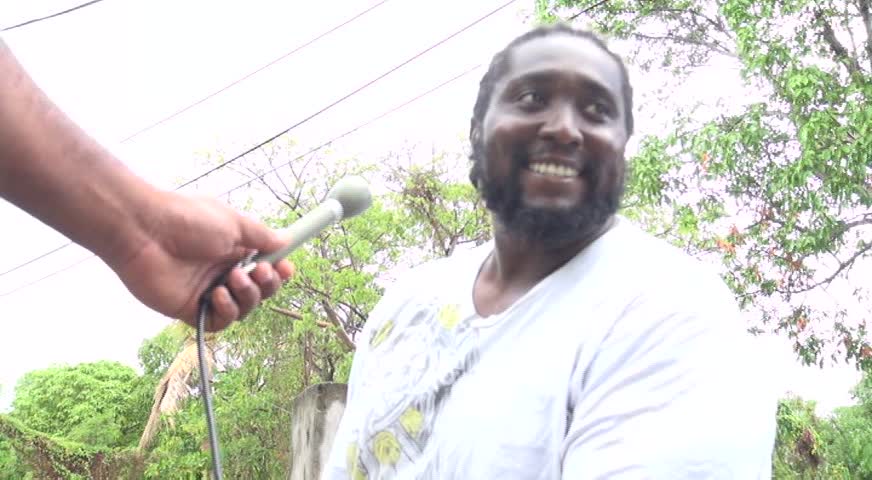 NIA CHARLESTOWN NEVIS (June 20, 2014) — Brandon "Bubah" Willett a resident and small business owner of Hamilton, expressed satisfaction with works which are nearing completion on the Hamilton Road on June 19, 2014.
During a visit to the area in which workers from the Public Works Department were working in earnest to complete the work amid inclement weather, the Department of Information met with Willet who did not hide his feelings.
"I must say it's a blessing to see the road getting completed first of all and to be honest, to think of the fact that it was long overdue, yes, but it is a great thing to see the road getting completed… Sometimes when you look at things and you say, ok, let the good things come to those who wait but we well deserve it and as a government and as a people, we must always stay representing.