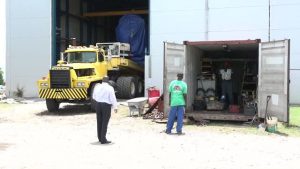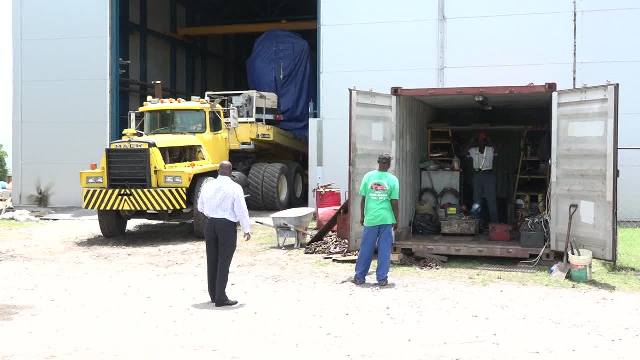 NIA CHARLESTOWN NEVIS (JUNE 27, 2017) — Installation of the new 3.85 megawatt-Wӓrtsilӓ generator at the Prospect Power Plant has commenced. The US$5 million engine arrived on Nevis on June 24, 2017. It was shipped by the manufacturers in Finland on April 20, 2017.
Hon. Alexis Jeffers, Minister responsible for Public Utilities in the Nevis Island Administration (NIA) made the announcement on June 26, 2017, in a further update on the status of the installation process for the new engine
Some months ago, the Nevis Electricity Company Limited (NEVLEC) with support from the NIA, purchased the engine in a bid to provide a more reliable supply of energy on the island.