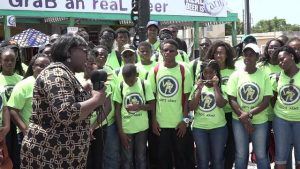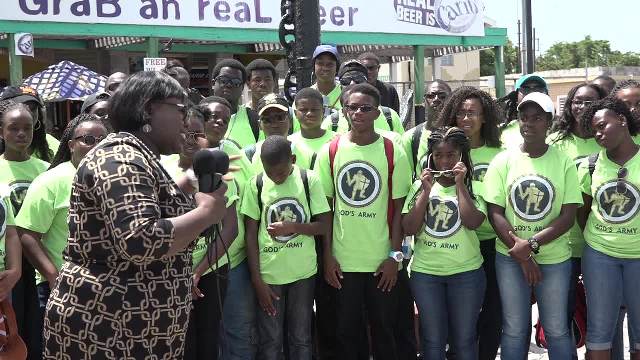 NIA CHARLESTOWN NEVIS (JULY 04, 2017) – A youth group from the New Life Baptist Church in Tortola, got some sound advice from Hon. Hazel Brandy-Williams, Junior Minister responsible for Youth in the Nevis Island Administration (NIA), when they visited Nevis for one day on July 03, 2017.
The Minister welcomed the group to Nevis moments after disembarking the ferry at the Charlestown Pier. She told them that as young people, the world is at their feet and they should do whatever they wanted, once they have the mind, passion and by the grace of God they would succeed.
"I want you to continue being youthful. Continue to do what you do best as young people. Continue to stay focused. Continue to walk with God," she said.