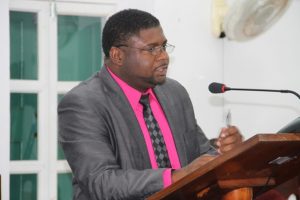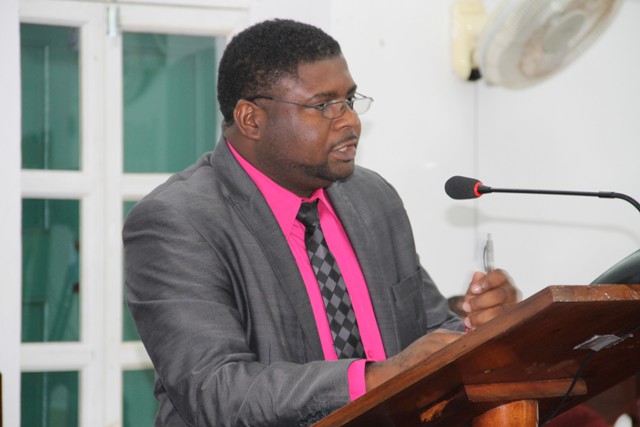 NIA CHARLESTOWN NEVIS (July 14, 2016) — Major works in the Hanley's Road Rehabilitation Project are slated for completion by the end of July. Up to the end of June, 2016, the project remains on budget. The multi-million dollar venture commenced on March 18, 2015, under the supervision of the Public Works Department (PWD).
Hon. Troy Liburd, Junior Minister of Communication and Works on Nevis, with special responsibilities for Works and Public Utilities, Posts, Physical Planning, Natural Resources and Environment, released the information while presenting a status report of the project at a sitting of the Nevis Island Assembly on July 12, 2016.
"As of the end of June, the total expenditure on this project stood at $5,427, 134.89 hard cost. That is actually spent by the Nevis Island Administration (NIA). Factoring in soft costs, the total cost of the project as of the end of June stands at $6.5million…
"Major works on Hanley's Road should be completed by the end of this month," he said.