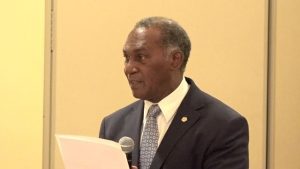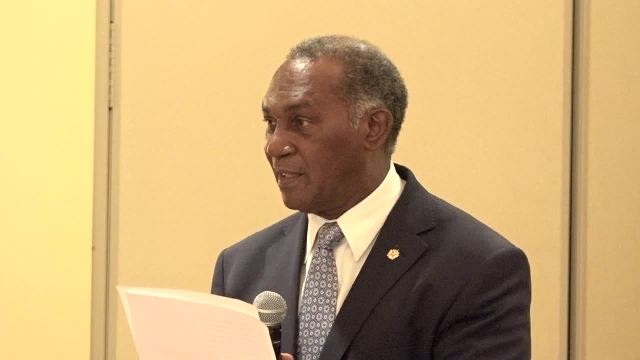 NIA CHARLESTOWN NEVIS (March 03, 2017) — Premier of Nevis Hon. Vance Amory says the fight against crime in St. Kitts and Nevis is everybody's business. He urged parents and teachers to play their part in stemming and reducing crime.
Mr. Amory, was at the time delivering an address at Part 2 of a Crime Symposium Workshop hosted by the Ministry of National Security, at the Four Seasons Resort, Nevis, on March 02, 2017, to address crime reduction in St. Kitts and Nevis. The first part of the forum was held in St. Kitts recently.
"The issue of preventing and reducing crime starts at the very earliest age. We can't have children doing wrong and they are told that they are nice and cute. There is nothing cute about doing the wrong…
"I'm saying that parents/teachers cannot condone wrong when you are seeking to shape your children's behaviour and then when they do the wrong, when they have been shaped you cry, as we say here, 'Lord, Lord'. The damage would have been done," he said.