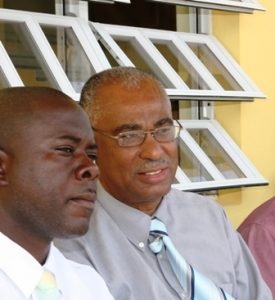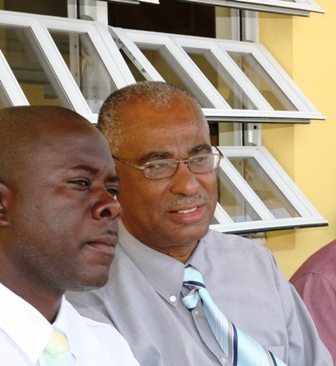 Premier of Nevis, Hon. Joseph Parry and Minister of Housing , Hon. Robelto Hector
(CHARLESTOW, NEVIS–THURSDAY, APRIL 29, 2010) Nevisian Premier the Hon. Joseph Parry said, the Nevis Island Administration (NIA) has placed great emphasis on housing development on Nevis, in order to meet the demands of 765 applications for housing.
He made the statement during his radio program In Touch with the Premier, which aired on Choice Radio 105.3 FM, ZIZ Radio and WINN FM on Tuesday.