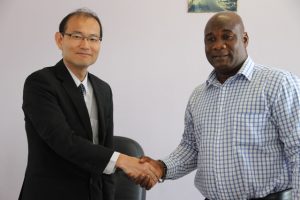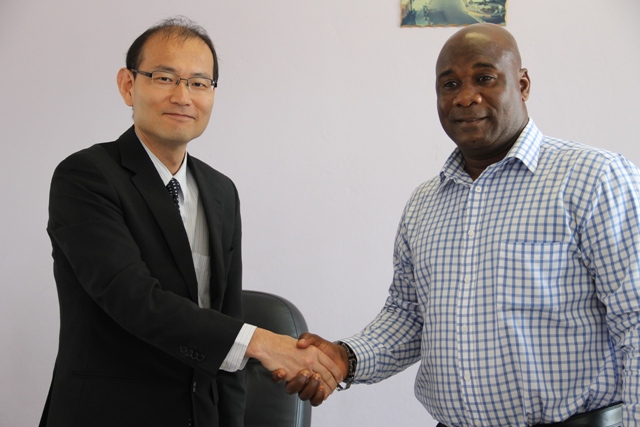 NIA CHARLESTOWN NEVIS (March 03, 2016) — Training for the people of St. Kitts and Nevis and equipment are among one the benefits of an agreement for technical assistance in the area of energy efficiency between the Federal Government, the Nevis Electricity Company Ltd. (NEVLEC), the St. Kitts Electricity Company Ltd.(SKELEC) and the Japan International Cooperation Agency (JICA).
The agreement to herald the start of the three-year project from July, is referred to as the Technical Cooperation to Promote Energy Efficiency in Caribbean Countries. It was signed in Basseterre on March 02, 2016.
Minister responsible for Energy, Natural Resources and Public Utilities in the NIA the Hon. Alexis Jeffers, told the Department of Information on March 01, 2016, following a meeting with a six-member team from JICA, that the benefits of the agreement would bolster the administration's thrust in renewable energy.
"This particular mission would help us as an administration, to implement all of the necessary energy efficient models so as to ensure there is sustainable development of the island of Nevis and the Federation of St. Kitts and Nevis in the future.