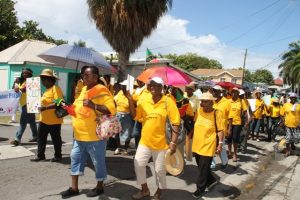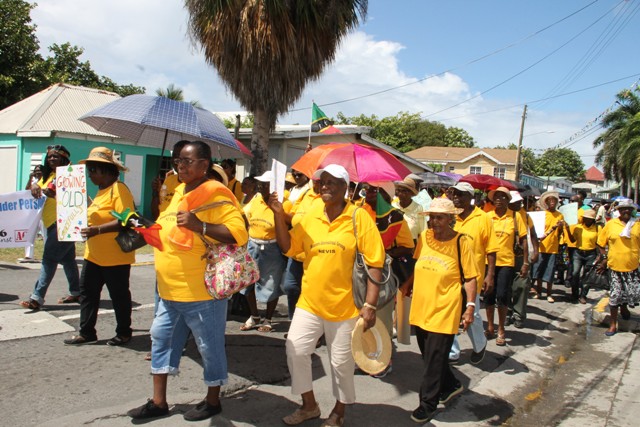 NIA CHARLESTOWN NEVIS (OCTOBER 07, 2016) — Junior Minister of Social Development in the Nevis Island Administration (NIA) Hon. Hazel Brandy-Williams, expressed satisfaction with the turnout at the Senior Citizens march through Charlestown on October 07, 2016, in spite of inclement weather which stalled the official start and shortened the route.
The event was the first on the calendar of activities by the Seniors Division in the Department of Social Services, Ministry of Social development, in observance of the Month of Older Persons on Nevis. This year's activities are centred on the theme "Take a Stand against Ageism," designated by the United Nations for International Day of the Older Persons on October 01.
"We were blessed with some showers this morning and so we had to down scale it and start closer so that the walk could have been a little shorter. However, the seniors are very enthusiastic.
"At one point I decided to call off the march but they insisted that they will still march and so I am happy that they are brave enough to still brace the weather and have a mini march here in Charlestown," she said.