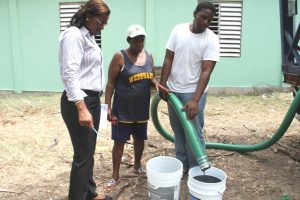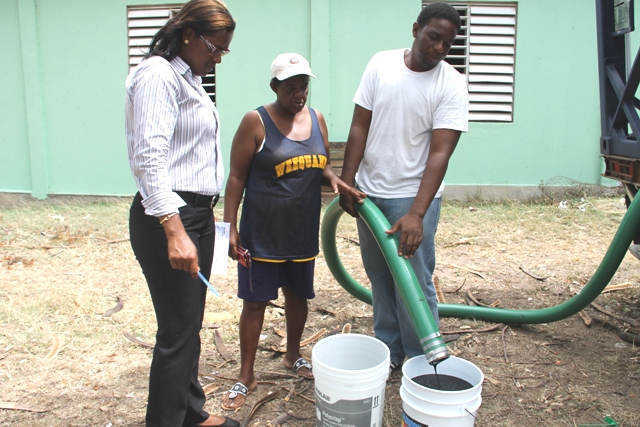 CHARLESTOWN NEVIS (JULY 07, 2015) — Vera France of Camps Village, a livestock farmer who owns pigs, sheep and goats said she is pleased the Department of Agriculture, through the Supply Office, is providing livestock farmers on Nevis, with an alternative supplement as the dry season continues.
"It's good because they want something sweet to eat beside their food. I well happy for it," France told the Department of Information on July 07, 2015. She was one of several livestock farmers collecting molasses at the Prospect Agricultural Station. The molasses is being sold to farmers through a Nevis Island Administration's Department of Agriculture/Supply Office initiative.
Permanent Secretary in the Ministry of Agriculture Eric Evelyn in an earlier interview, explained that the Department of Agriculture took the decision to import the molasses following farmer's repeated calls for assistance from the department and the Supply Office where they purchase feed.