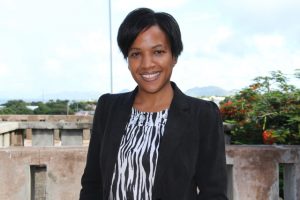 NIA CHARLESTOWN NEVIS (MAY 6, 2015) — Persons interested in pursuing studies in the disciplines of health and education are being encouraged to apply for the 2015- 2016 Medical University of the Americas (MUA)/ Nevis Island Administration (NIA) undergraduate scholarship. The invitation to apply was made by Permanent Secretary in the Ministry of Health Nicole Slack-Liburd who noted that applications would be accepted until June 19th 2015.
Permanent Secretary Slack-Liburd informed the general public of the ongoing application call and its eligibility requirements during a recent interview with the Department of Information.
"The origin of this scholarship came about with the establishment of the medical university and part of the condition for the establishment of the university in St. Kitts and Nevis was the offering of two academic scholarships…
"Some of the eligibility requirements for the students are they must be eighteen years of age, must be a citizen of St. Kitts and Nevis, must possess at least 5 CXC CSEC passes including English, Mathematics and one Science and must be active in community service and so any application that we receive there must be accompanying letter from an organization stating your involvement," she said.