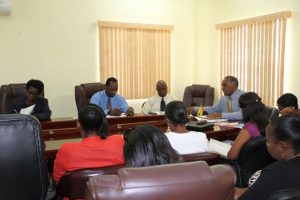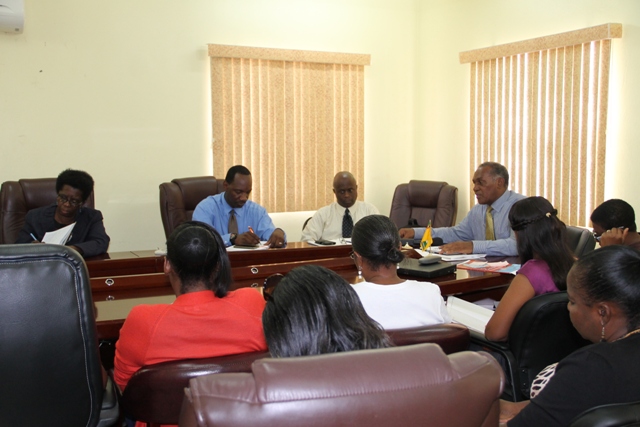 NIA CHARLESTOWN NEVIS (JULY 24, 2015) — Premier of Nevis and Minister of Education in the Nevis Island Administration (NIA) Hon. Vance Amory, commended head teachers on the island for their management of the education system on Nevis, despite challenges they may face.
Mr. Amory applauded the head teachers when he met with them on July 21, 2015, to review the recently concluded school year and to discuss plans for the coming school year. The meeting was held at the Ministry of Finance conference room.
He told them that based on the reports he had received, they had done a good job of keeping things under control although everything could not be perfect.
"I think you all still strive for that perfection and that excellence to ensure that you manage the education of our children and that you have made the extra effort to control the environment of your schools and to minimise the negative situations with which you would have had to grapple during this last school year," he said.