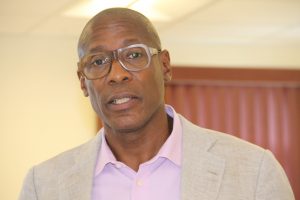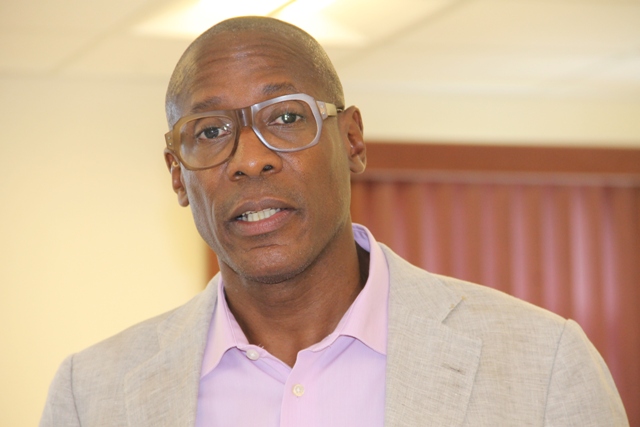 NIA CHARLESTOWN NEVIS (JUNE 01, 2017) — Dr. Keith Nurse, of the Sir Arthur Lewis Institute of Social and Economic Studies in Barbados, believes that St. Kitts and Nevis has a rich cultural tradition which, if better tapped into, has the potential to generate cultural entrepreneurship, new forms of employment and build and strengthen the cultural confidence of the Federation's people.
An international and regional cultural policy expert, Dr. Nurse made the comment on May 31, 2017, at the end of a meeting with Hon. Vance Amory, Premier of Nevis at his office at Pinney's Estate.
He was on Nevis to conduct a workshop later that day for key stakeholders regarding the draft National Cultural Policy. It was jointly organised by the Nevis Cultural Development Foundation (NCDF) and the United Nations Education, Scientific and Cultural Organization (UNESCO) Secretariat in St. Kitts.