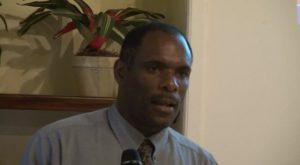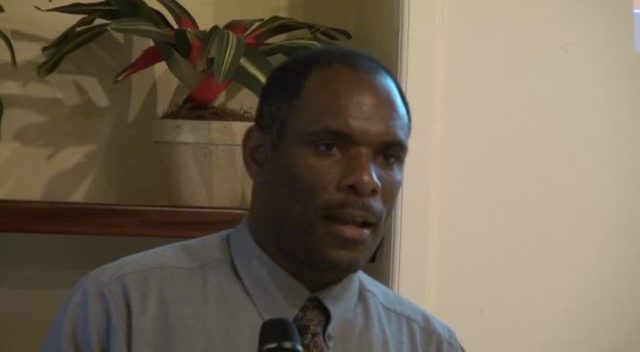 NIA CHARLESTOWN NEVIS (JULY 08, 2015) — A two-day workshop for representatives of financial institutions and other key stake holders, hosted by the Nevis Financial Services Regulatory and Supervision Department in conjunction with the Ministry of Finance and a National FATCA Committee, will help service providers navigate the ins and outs of the Foreign Accounts Tax Compliance Act (FATCA) reporting and serve them well moving forward.
That view was expressed by Permanent Secretary in the Ministry of Finance on Nevis Colin Dore, at the workshop's opening ceremony at the Mount Nevis Hotel on July 07, 2015. The workshop was designed to create greater awareness and provide greater detail relating to the implementation of FATCA in St. Kitts and Nevis. FATCA, a United States of America based legislation, affects the consumer market of the Financial Sector.
He stated that the workshop demonstrated the commitment of the Financial Services Regulatory Commission, Nevis Branch and by extension the Ministry of Finance in its determination to ensure that they continued to uphold the integrity of the jurisdiction and to prepare to be FATCA ready to meet the extensive requirements of the legislation.
Dore explained, that FATCA was enacted by the United States of America in 2010 as a means of combatting offshore tax evasion by US persons holding their income or assets overseas, specifically as it related to US source income.