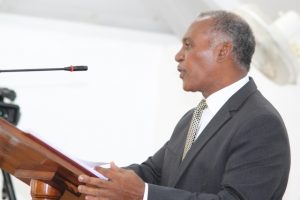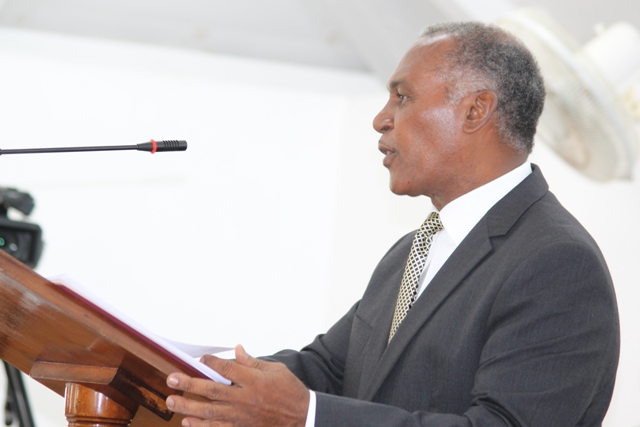 NIA CHARLESTOWN NEVIS (DECEMBER 08, 2015) — Premier of Nevis and Minister of Finance Hon. Vance Amory presented a $193 million tax-free budget for 2016, when he delivered the 2016 Budget Address at a sitting of the Nevis Island Assembly at Hamilton House on December 08, 2016. The theme for the address was "Framing the New Economy: Inspiring Economic Resilience and Human Progress."
Mr. Amory said the tax free budget was presented because the Nevis Island Administration (NIA) is cognisant that increases in taxes reduce disposable income and push persons further below the poverty line. As such, the Administration stands committed to protecting the most vulnerable in the community.
The total expenditure budget is set at $193.03 million with $148.94 million appropriated to current spending and $44.08 to capital.