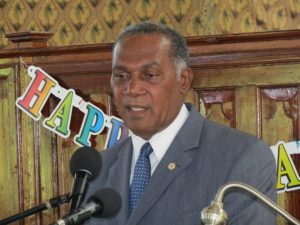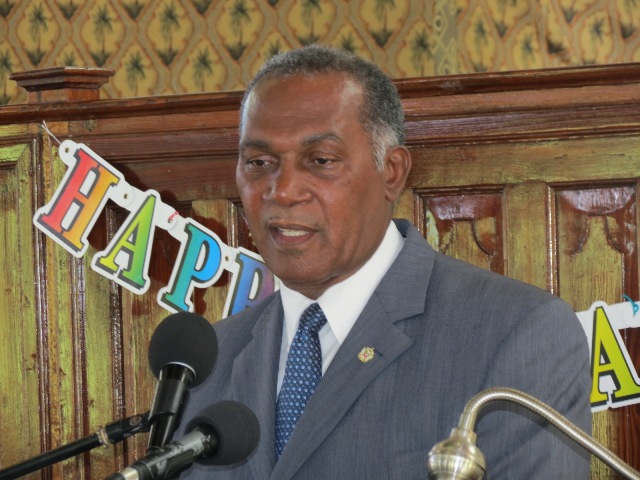 NIA CHARLESTOWN NEVIS (NOVEMBER 17, 2015) — Premier of Nevis and Minister of Education Hon. Vance Amory called on the 71 students graduating from the Gingerland Secondary School (GSS) to seek advice and listen to those who were in positions to enrich their lives, now that they had left the school's shelter.
Mr. Amory spoke to the graduating students at the 42nd annual Graduation Ceremony. It was held at the Gingerland Methodist Church on November 12, 2015 under the patronage of a past teacher Mr. Vincent Adams. The theme was "Cultivating minds: moulding positive attitudes: reaping success."
He told them they had come of age but it does not mean that they do not have to listen to others.
"I want to encourage you to seek wise counsel. Others have gone before you. They have passed through school, your parents have done likewise. They are professionals and people who are in the world of work who have exceptional experience, knowledge and skill from which you can learn and I want to implore you that you seek out people who can help you," he said.