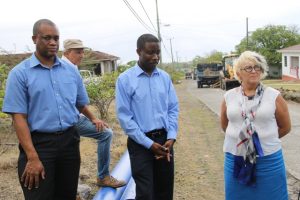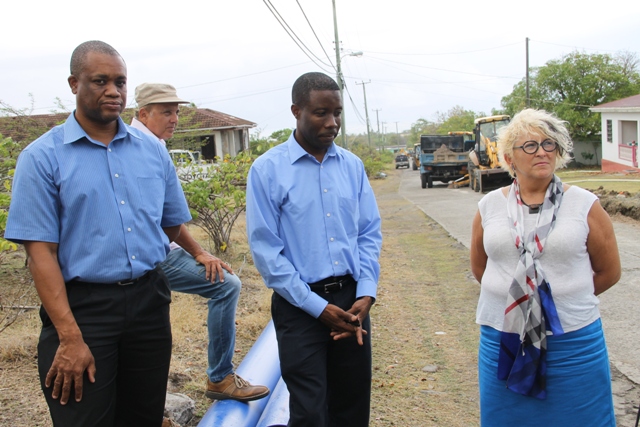 NIA CHARLESTOWN NEVIS (APRIL 21, 2015) — The Caribbean Development Bank's (CDB) newly-appointed Civil Infrastructure Engineer for St. Kitts and Nevis Dr. Anna McCrea, says the ongoing CDB-funded multimillion dollar Nevis Water Supply Enhancement Project is on budget and expressed satisfaction with the project.
Dr. McCrea made the disclosure while on a supervision mission to examine the project's progress at Camps Village on April 16, 2015. She was accompanied by Portfolio Manager of the Economic Infrastructure Division, William Ashby and Operations Officer (Civil Engineer) and Water Specialist Lennox O. Lewis, the outgoing supervisor of the project.
"I got a chance to study the project details and talk to the project team here on the ground and I must admit, I am very impressed with the amount of work which has gone on so far.