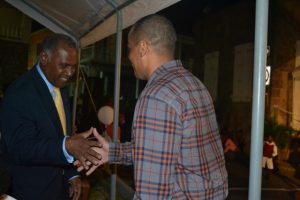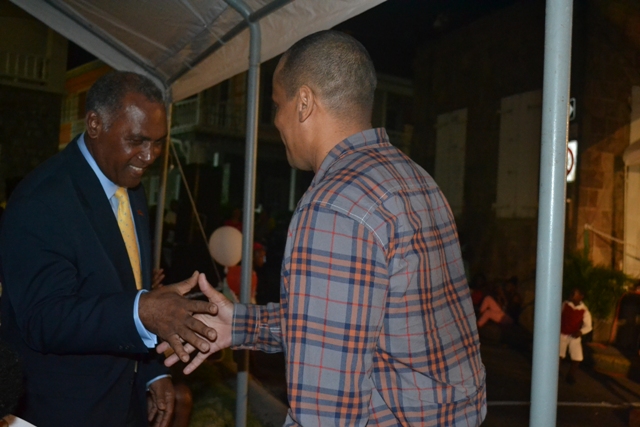 NIA CHARLESTOWN NEVIS (December 07, 2015) — Premier of Nevis Hon. Vance Amory expressed the view that Nevisians still recognise the tradition and importance of Christmas. He was at the time delivering remarks at the Department of Social Development's annual Christmas Tree Lighting Ceremony in Charlestown, the Parish of St. Paul's, on December 02, 2015. The Patron was Mr. Stephen Hanley.
Mr. Amory continued that the story of Christmas is an expression of peace and love on earth but amidst the increasing violence of the world, many people no longer know what it means to have peace.
Traditionally, he said, Christmas celebrations centered more on singing but there is greater variety in today's presentation. Nonetheless, the underlying message remains the same, "peace and goodwill amongst men".
According to Mr. Amory, the Nevis Island Administration pledged to make life better for Nevisians. As a result, December 18, all commercial purchases will be free of the Value Added Tax (VAT) in an effort to make Nevisians more comfortable during the Christmas season. He also said that other initiatives are in place to make the upcoming year a prosperous one for the people.