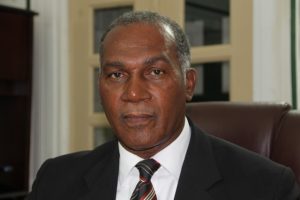 NIA CHARLESTOWN NEVIS (SEPTEMBER 23, 2016) — Premier of Nevis and Minister of Finance Hon. Vance Amory, says to restore a safer and crime-free environment in Nevis, the fundamental social undercurrents that give criminality its roots must be addressed.
Mr. Amory made the comment when he delivered an address at the 10th annual Consultation on the Economy hosted by the Ministry of Finance in the Nevis Island Administration (NIA) at the Nevis Performing Arts Centre (NPAC) on September 22, 2016. The theme was "A Revitalization of Skills Development and Entrepreneurship."
"We are aware that social issues are very complex, cutting across many areas such as poor parenting, teenage pregnancy, absence of fathers from the home, poverty and many other factors.
"However, we believe that the overriding factor is unemployment resulting from a lack of opportunities for the young or in some cases, a lack of the young taking advantage of the opportunities which are provided," he said. (more…)