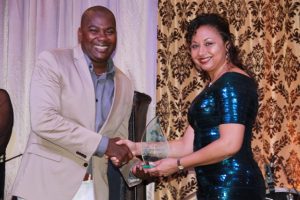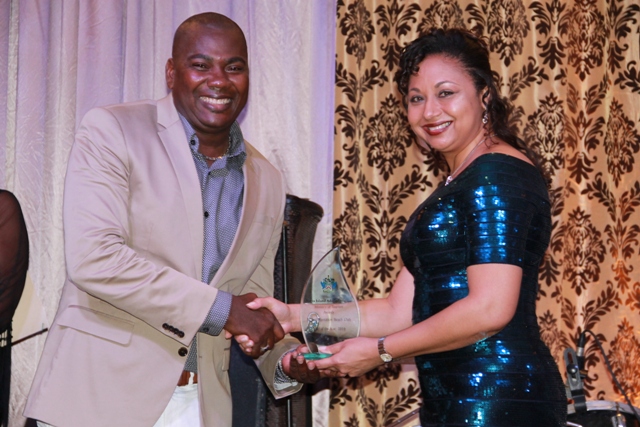 NIA CHARLESTOWN NEVIS (MAY 30, 2016) — The Nisbet Plantation Beach Club captured the Ministry of Tourism's 2016 Hotel of the Year Award, at the Ministry's Tourism Awards Gala and Dance at the Four Seasons Resort on May 28, 2016. The ceremony, serves to recognise and reward achievements of industry workers, partners and stalwarts in the tourism sector on Nevis.
The event was held under the patronage of Pamella Barry and was the final event in a month of tourism awareness activities dubbed "Exposition Nevis." The theme was "All Things Tourism, Savour the Flavour."
A number of other awards were presented. The Nevis Tourism Authority won the Social Media Award. Alexander Hamilton Museum won Most Popular Attraction. Islander Watersports won the Outstanding Allied Services Company award. Melissa Seabrookes of the Four Seasons Resort won the Hotel Manager of the year. Gavin Clarke won the Sports Tourism Ambassador of the Year award.