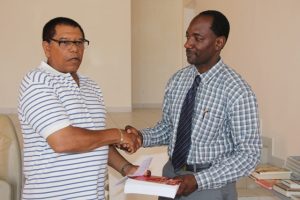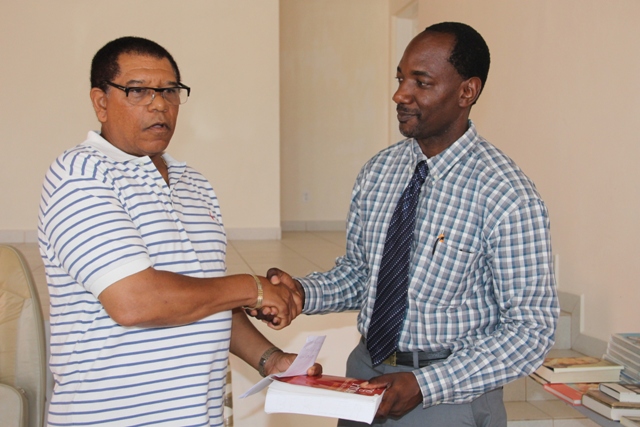 NIA CHARLESTOWN NEVIS (JULY 30, 2015)— Past Combermere School students paid homage to their Alma Mater and in the process, gave back to the Combermere community at a handing over ceremony at the Franklyn Browne Community Centre, on July 29, 2015.
The donations they gave, came on the heels of a week of activities celebrating the Combermere School's 75th anniversary which brought together past students who reside locally and overseas.
Chairman of the Combermere Reunion Committee Romelo Jeffers, presented the Violet O. Jeffers Nichols Primary School and the Combermere Preschool with books donated by Vincent Joseph, who now resides in Miami, Florida.
Assistant Secretary in the Premiers Ministry Kevin Barrett received the books on behalf of the Ministry of Education.