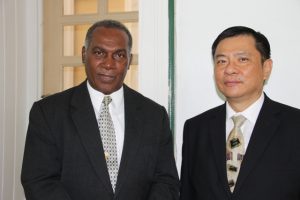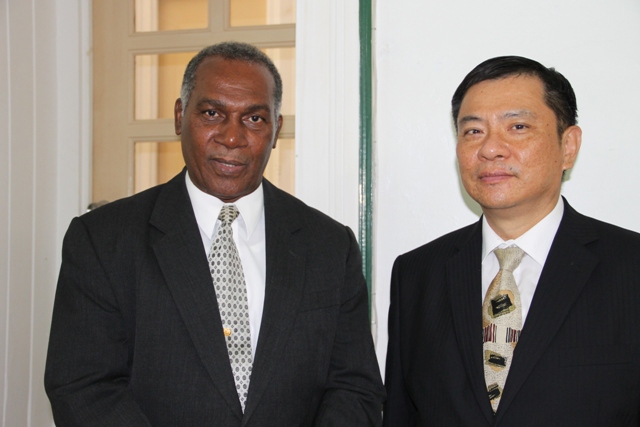 NIA CHARLESTOWN NEVIS (JULY 16, 2015) — Resident Ambassador of the Republic of China (Taiwan) to St. Kitts and Nevis His Excellency George Gow Wei Chiou, paid a courtesy visit to Premier of Nevis Hon. Vance Amory at his Bath Plain office on July 14, 2015.
Mr. Amory welcomed the diplomat who was accompanied by Taiwan International Cooperation and Development Fund Specialist Yu-Ming Lu and Embassy of the Republic of China (Taiwan) Counselor David Y. T. Yu. In comments after the meeting, he said a number of pressing matters relating to Nevis and their possible solutions were discussed.
"We've been talking about a number of important things, areas in which the Republic of China, through the Ambassador's agency can help us.