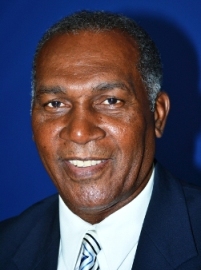 NIA CHARLESTOWN NEVIS (January 05, 2015) — The Department of Education has been incorporated into the Premier's Ministry in 2015. The disclosure was made by Premier of Nevis Hon. Vance Amory, when he delivered his New Year's address on January 01, 2015.
Mr. Amory who is also the Minister of Education said the move would ensure greater effectiveness as far as the administration of Education on Nevis was concerned.
"My Fellow Citizens, in an effort to improve efficiency and rationalise supervision and administration of education on our Island, I have decided to attach the Department of Education to the Premier's Ministry. Therefore, effective 1st January, 2015, the Department of Education will be subsumed into the Premier's Ministry," he said.