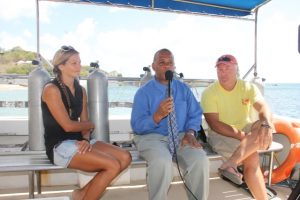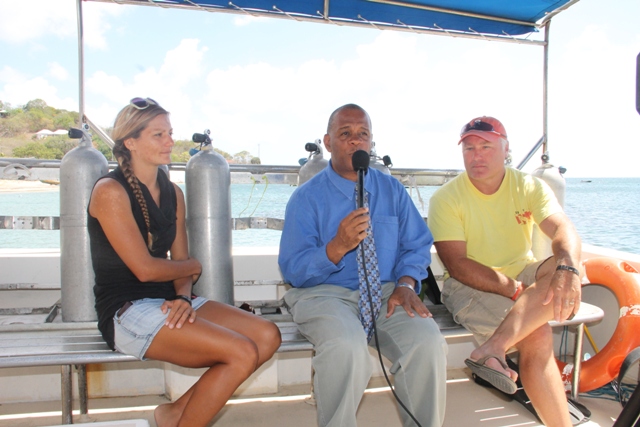 NIA CHARLESTOWN NEVIS (July 01, 2015) – United States of America based marine biologist James Hewlett and Valerie Gregoire of Scuba Safari, in interview on June 25, 2015, for an upcoming NTV8 Eye on Agriculture programme, encouraged marine education and the implementation of a marine reserve to improve the marine life in Nevis.
Hewlett Reef a Check Co-coordinator assisted by Gregoire conducted yearly reef checks on Nevis for the past six years. The data collected is analyzed and sent to the Reef Check headquarters in California to be included in their global reef check report.
Reef Check is a US based Non-Profit Organization dedicated to empowering people to save reefs and oceans worldwide.