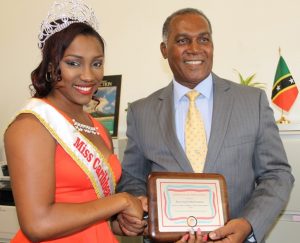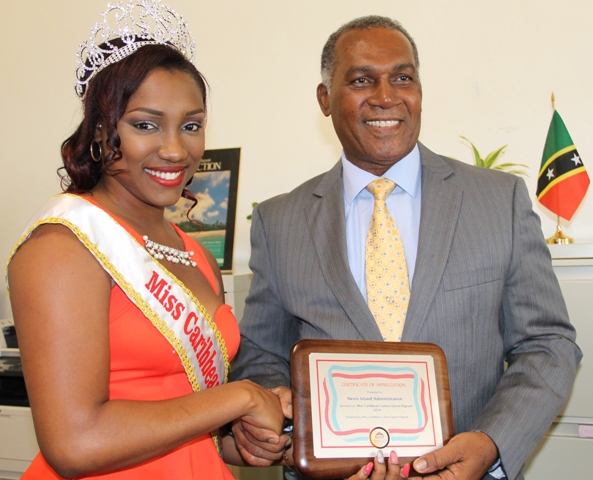 NIA CHARLESTOWN NEVIS (January 15, 2015) — Premier of Nevis Hon. Vance Amory was presented with a token of appreciation from reigning Miss Caribbean Culture Queen Yarani Morton, for the courtesies extended by the Nevis Island Administration (NIA), at a cocktail reception for the Caribbean beauties who took part in the annual pageant during the island's Culturama 40 festivities in 2014.
During the brief presentation of a plaque at Mr. Amory's Bath Hotel office on January 15, 2015, Morton thanked the Premier for his contribution to the show over the years.
"We had a fabulous time at the opening cocktail. It was very well done and I would just like to say, from the bottom of my heart, thank you for your contribution to realising one of my dreams and to assisting Randy with bringing a little flavour to the Culturama activities for 2014," she said.