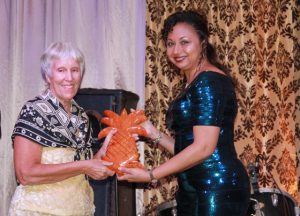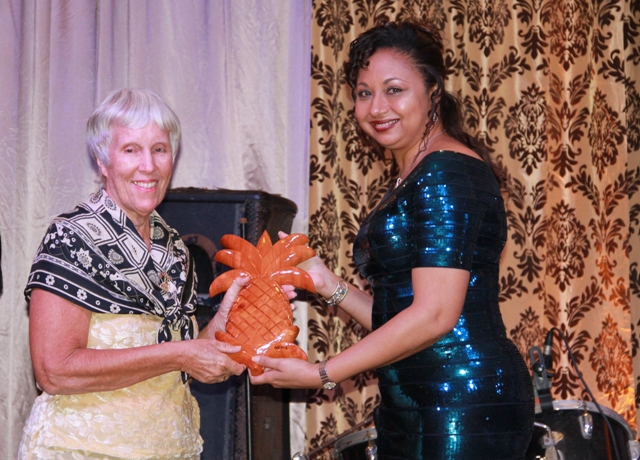 NIA CHARLESTOWN NEVIS (JUNE 01, 2016) — Pamella Barry, patron of the Ministry of Tourism's Awards Gala and Dance says Nevis will always be a one-of-a-kind place to visit.
A hotelier on Nevis for more than 30 years and who recently retired, she made the comment while responding to what she said was an honour bestowed on her by the ministry to serve as patron of their signature event at the Four Seasons Resort on May 28, 2016. The awards ceremony brought to a close Exposition Nevis, a month of tourism awareness activities held under the theme "All Things Tourism, Savour the Favour."
"Nevis will always be a unique and unusual place to come and visit because of the smallness, because of the personal attention you get from 'Jam Dem' and people like that who make noises in the streets or call you or make a rhyme about you or people at the different hotels that really try to connect with the guests. They are not in a rush to do their jobs and just get their pay cheque and that's the most important thing," she said.
According to Barry, when she first visited Nevis in the 60's, donkeys were the ultimate mode of transportation. There were no buses, only trucks that turned into buses on weekends and there was no electricity in the homes. That did not deter her and she subsequently returned with her husband to live and work on the island.