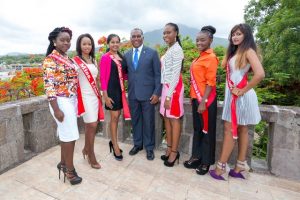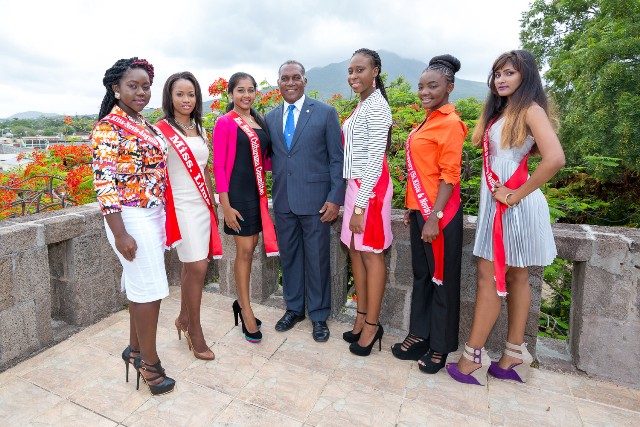 NIA CHARLESTOWN NEVIS (JULY 13, 2015) — Premier of Nevis Hon. Vance Amory welcomed a group of senior contestants for Culturama 2015 pageants, when they paid him a courtesy call at his Bath Hotel Office on July 13, 2015. The visit is part of the annual activities leading up to the July 23 to August 15 summer festival.
He congratulated the contestants for the Miss Culture Queen, Miss Culture Swimwear and Mr. Kool for accepting the Culturama Committee's invitation to participate and urged them to enjoy the experience, showcase their talent, exude confidence and make the people of Nevis proud.
Mr. Amory, who has been involved in various capacities in Culturama since its inception in 1974, said although taking part in the contests was a challenge it also afforded the constants an opportunity for personal development.