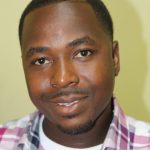 Kethron Webbe
Systems Analyst/Technican - Information Technology Department
I'm a person who loves to learn and embraces change as a natural aspect of life. I'm a very focused and goal oriented individual. I wish to work for a company that looks at their associates as an asset to further grow and invest in.
Throughout my tenure in the Information Technology environment, I have demonstrated the following:
• Keenness to acquire knowledge in areas that I'm unfamiliar with.
• Ready appreciation for dealing with issues in a prompt and professional manner.
• Good interpersonal skills with co-workers and clients alike.
• Strong appreciation for various aspects of Information Technology especially in the areas of desktop support and networking.
Overall, I have been an exceptional technician, and I look forward to continue to improve my personal and professional development.