Veteran Educator on Nevis retires; thanks NIA for opportunity to serve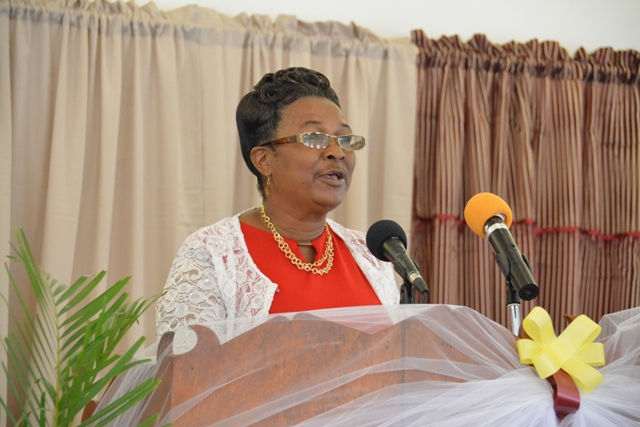 NIA CHARLESTOWN NEVIS (JULY 14, 2015) — Veteran Educator on Nevis Marion Lescott, said her farewell to teaching at the island's schools. She thanked the Nevis Island Administration (NIA) for the opportunity to serve as teacher for 23 years and as head teacher for 18 years at the government owned schools.
Lescott, was at the time delivering her school's progress report at the at the recent graduation ceremony of the Elizabeth Pemberton Primary School (EPPS) where she served her final year as head teacher. The ceremony was held at the United Pentecostal Church, Marion Heights.
As she reflected on her career, she said she was doing so with a sense of pride and satisfaction, knowing that she had done her best and had touched the lives of many in positive ways.
"It is my personal belief that one of the fundamental roles of education is to mould and shape our students to become well rounded citizens who can make a positive difference, not only in their immediate environments but in the world.
"I have tried for the past 41 years to be an exemplary leader providing guidance, assistance and support in my community. I believe that I have made a significant contribution to the education landscape in my country," she said.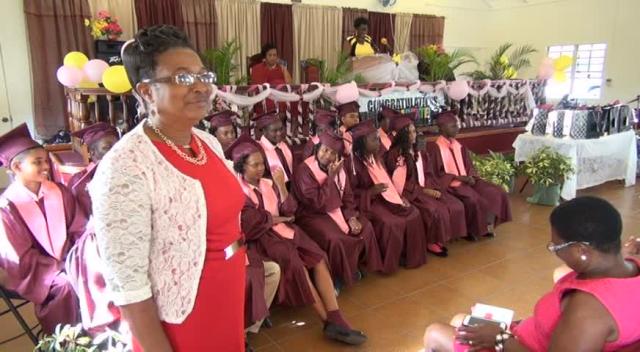 Lescott thanked God for all her accomplishments as an educator and cited that he provided for her all she needed to get the job done.
However, she expressed hope that her legacy would motivate and inspire teachers to strive for excellence and aspire to attain the gold standard in teaching.
She also extended well wishes and continued success to all the schools on Nevis but singled out the Joycelyn Liburd Primary School where she spent 38 years of her teaching career and the Elizabeth Pemberton Primary School where she spent the final three years.
Lescott thanked her family, co-workers and well-wishers for their support and all those who appreciated her efforts. She urged those she left behind in the teaching profession to keep the education torch burning brightly