Guyanese Community on Nevis celebrates Republic Day; applauded by Nevis Administration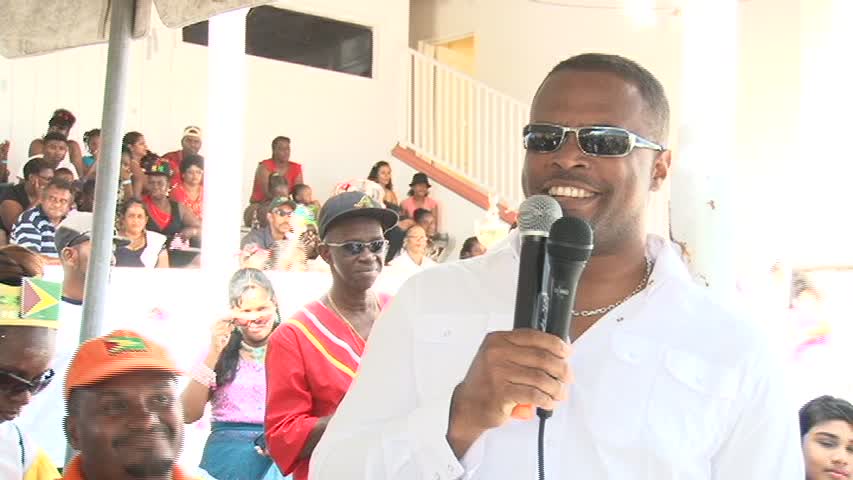 NIA CHARLESTOWN NEVIS (February 24, 2014) — Deputy Premier of Nevis and Minister of Culture Hon. Mark Brantley told the Guyanese community on Nevis that they should feel comfortable and were welcome to stay once they were helping in the development of Nevis.
The Minister was at the time delivering brief remarks at a ceremony at the Elquemedo T. Willett Park to mark the second Republic Day (Mashramani) celebrations, held on Nevis by the Guyanese Association of Nevis on February 22, 2014. This year marked the 44th year of the celebration in Guyana.
"You are a part of us and we want you to be comfortable in Nevis. So, so long as you are here, so long as you are helping us build this island, we want you to be comfortable and so I am very happy to be associated with this celebration today…
"I am hopeful that this continues and will be a regular fixture where we can enjoy Guyanese music, we can enjoy Guyanese food and we can celebrate with you the same way you celebrate with us. So welcome, enjoy yourselves…have a good time. Thank you very much for making Nevis your home and please be comfortable because we welcome you," he said.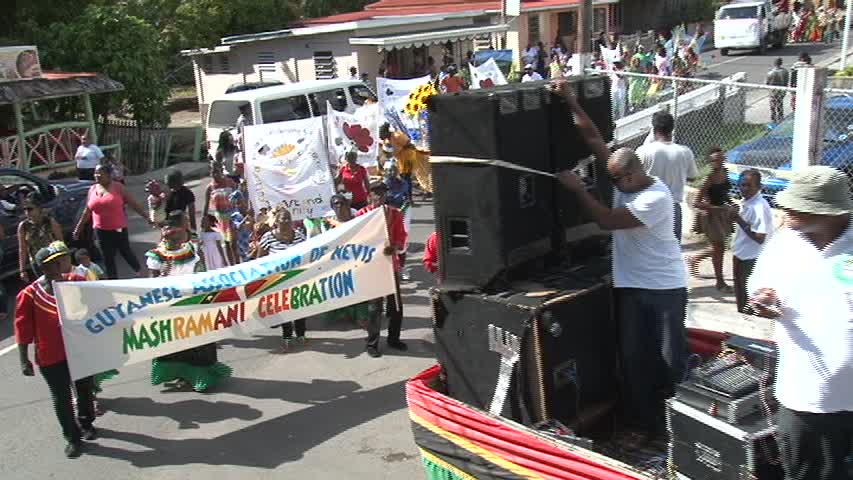 Minister Brantley noted that he was pleased to witness the Guyanese celebration first hand and invited Guyanese living on Nevis to take part in the upcoming Culturama 40 celebrations slated for later in the year.
"I hope that the Guyanese population understands that now that you have put on such a great show we expect you to do it next year and the year after that and the year after that and I also hope you understand that for Culturama 40, I am expecting to see at least one massive Guyanese troupe," he said.
Meantime, Keith Glasgow, Permanent Secretary in the Ministry of Social and Community Development who stood in for Junior Minister Hon. Hazel Brandy-Williams, told those gathered for the celebration that the observance of their homeland's celebration was a simple but symbolic function.
"To me it shows a willingness for Guyanese to unite; a willingness to adopt a united approach to confront challenges and that is why I say even though it is simple, it is symbolic. It is also serious. It shows a willingness to take advantage of opportunities that present themselves.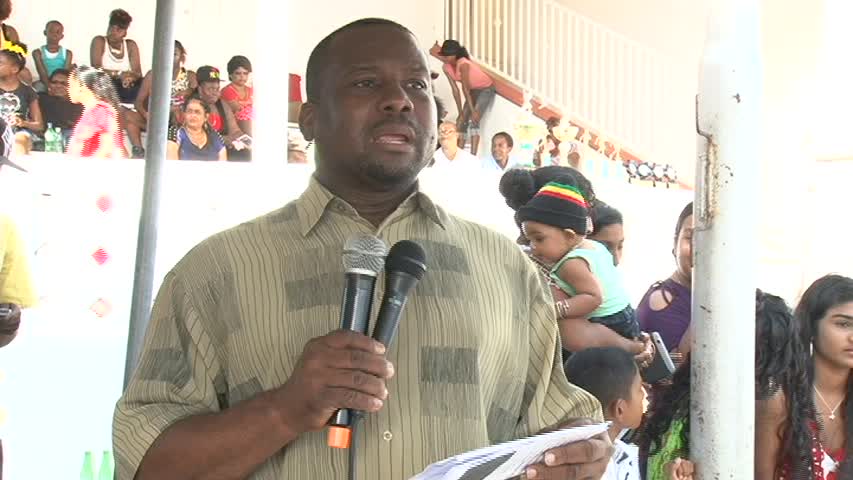 "Unity always means strength. As a united force you have so much more bargaining power. United you are a force to be reckoned with but beyond unity, the migration of Guyanese to Nevis has added to the diversity of the population," he said.
According to Glasgow, as a result of the influx of other cultures among them Guyanese, Nevis had become more diverse, however, he pointed out that diversity was something that should be embraced once it promoted unity.
"We now have more diversity in subcultures; more diversity in ethnic groups. Diversity does not mean disunity. In fact we should embrace diversity once simultaneously promoting unity.
Embracing diversity makes a lot of sense it does not only make business sense, it also makes legal sense, it also makes social sense and the Hon. Mark Brantley would know that it also makes political sense.
So whether you are Nevisian or Guyanese, our differences are not as significant as our similarities as a people. We have similar goals and aspirations. Generally we crave for a decent standard of living and quality of life. We also share similar values and virtues, of course, are universal," he said.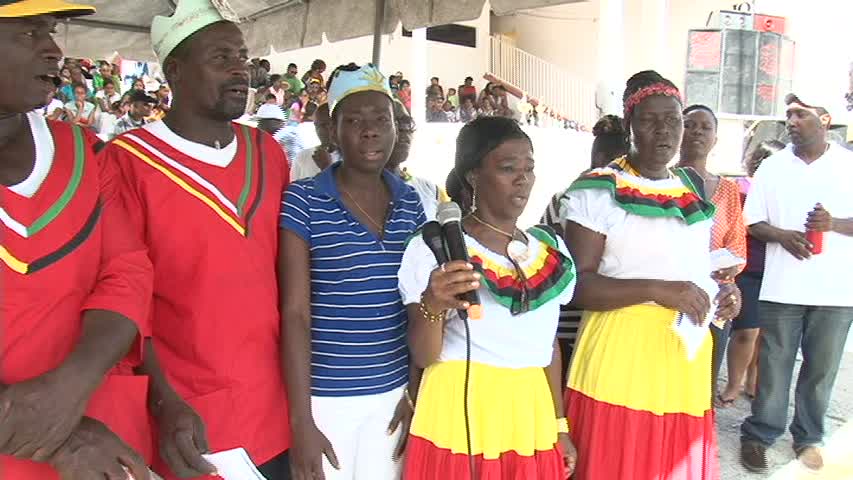 The Permanent Secretary also used the occasion to urge all to take advantage of differences and use them to their advantage.
"We should take advantage of our differences and turn them into beneficial relationships. Our differences really, should be our strengths and should be opportunities for us. We need to do what it takes to provide win-win outcomes for both Nevisians and Guyanese. Perhaps diversity with training can help us in this regard," he said.
In conclusion, Glasgow conveyed congratulations to the Guyanese community on Nevis, on behalf of the Ministry of Social and Community Development.
"I extend congratulations to the Guyanese community of Nevis for organising this festival; this Mashramani celebration. To me it provides an opportunity to learn about the Guyanese culture; it provides an opportunity for entertainment; it provides an opportunity for patriotism. It also provides an opportunity to promote unity through diversity," he said.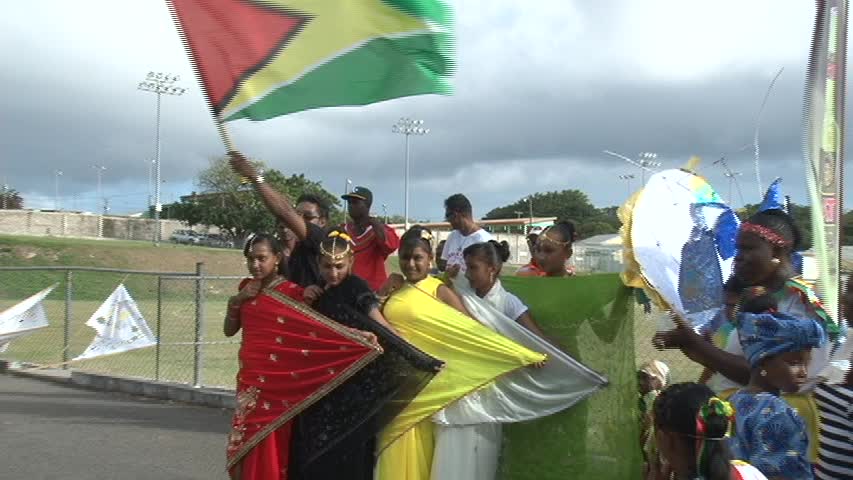 The programme which was dotted with Guyanese cultural dance, poetry and song chaired by Kenrick Liverpool, went into the night. Also in attendance were other members of the Nevis Island Cabinet and the Nevis Opposition.