Nevis Government extends contract for delivery of geothermal energy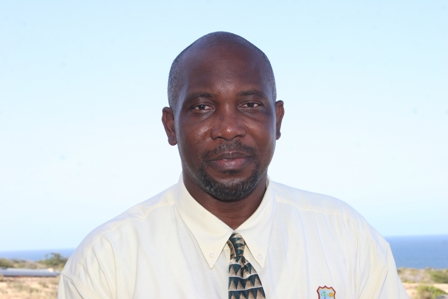 Minister with responsible for Natural Resources and Public Utilities on Nevis Hon. Carlisle Powell
CHARLESTOWN NEVIS (March 19, 2010) — A new date has been set for the delivery of geothermal energy to Nevis. The Nevis Island Administration (NIA) granted a request for an extension from West Indies Power Ltd. to make good on the contracted period from late 2010 to June 2011.
The disclosure came from Minister responsible for Natural Resources and Public Utilities on Nevis Hon. Carlisle Powell, during an interview with the Department of Information on Thursday.
"The West Indies Power Ltd. made a request of the government in terms of an extension in time. We fully understand and appreciate the fact that because they had their challenges with respect to getting the finances in place as quickly as they thought they would be able to do, that they would not be able to make the December deadline.
"It is a reasonable request and we have given them an extension which will take us through to the end of June in 2011. It is a reasonable request it was well supported by facts and we saw absolutely no reason not to grant them an extension and that has been done and so we are working now with a new timeline," he said.
However, Mr Powell noted that there was a new timeline given for the project.
"There is a new schedule which has been provided to the government which shows all aspects from mobilisation to the drill rig being present on Nevis and so on…I can say to you according to what has been presented to us we are still on schedule with respect to June of 2011," he said.
The Minister further explained, when the initial contract was signed in April 2009, no one had envisaged the full extent of the global financial meltdown which affected business worldwide.
West Indies Power Ltd. he said was not exempted from the effects of the financial meltdown and as a result had suffered some challenges with respect to moving the project forward and receiving the assurances that the funding would be in place.
"I think people have to recognise that people who have financial means don't just sit on their money but they invest their money. That money is reinvested and so in the global financial meltdown, there are individuals and companies who lost millions and billions…
"So some billionaires have been reduced to millionaires and this has affected people and companies globally and West Indies Power Ltd and their financiers were not exempt," he said.
The contract between the NIA and West Indies Power Ltd and the Power Purchase Agreement between the Nevis Electricity Company Ltd. (NEVLEC) and West Indies Power Ltd. were signed on the 20th of April 2009.