Nevis Ministry of Health excited with launch of FIT Games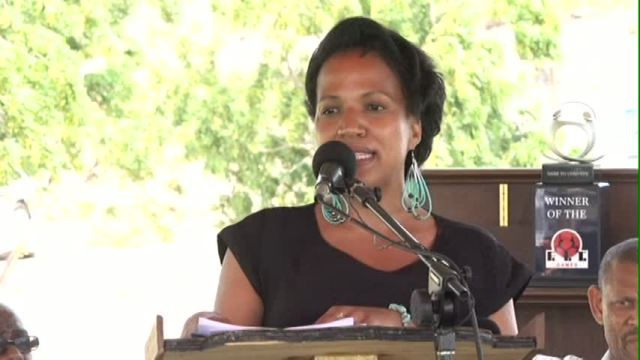 NIA CHARLESTOWN NEVIS (July 12, 2016) — Permanent Secretary in the Ministry of Health on Nevis Nicole Slack-Liburd says the Ministry is excited about the recent launch of FIT (Fully Integrated Training) Games by a non-profit organization led by Managing Director and Founder David Walwyn, as it continues to invest in the development of primary health care to prevent the onset of non-communicable diseases (NCDs).
Her comment came when she delivered remarks at the recent launch at Bath Plain. She says it further encourages individuals to become involved in physical activity. The initiative is designed to help in the fight against NCDs through education and the promotion of exercise, which health officials say, forms the greatest burden of disease in the population of St. Kitts and Nevis.
Slack-Liburd underscored the importance of fitness and reminded of the ministry's continued investment in the development of primary healthcare. She urged persons to take responsibility for their health.
"Our Public Health Department which includes our Health Promotion and Community Nursing Services units, routinely discuss the importance of diet and exercise to the maintenance of good health.
"The addition of a food and nutrition specialist to our team, has contributed to the promotion of healthy eating, particularly at our schools and health facilities. We promote physical activity through the hosting of special events throughout the year, such as Caribbean Wellness Day in September," she said.
The health official applauded Walwyn and his team for launching what she described as an innovative fitness park that provides an essential avenue for many citizens, residents and visitors to become involved in physical activity.
However, Slack-Liburd stated that the issue of NCDs is one being dealt with throughout the Caribbean. She said its prevalence in the region is causing many losses, hence the need for new strategies to combat those diseases.
"The Caribbean continues to lose when it comes to NCDs: loss of life, loss of health, loss of incomes. The leading causes of morbidity and mortality in the region are attributable to NCDs.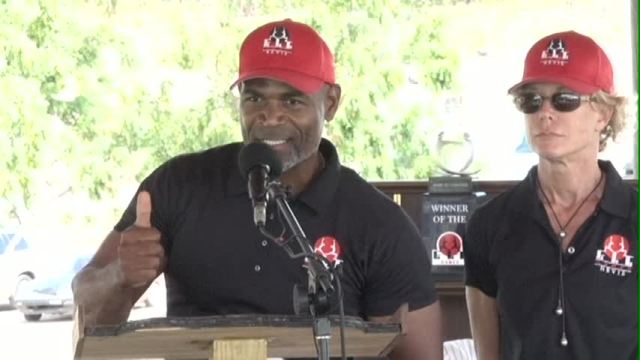 "We need to adopt a winning strategy to change our disease mortality trends. I challenge you to be champions to change the current FIT acronym from Fat is Toxic to Fitness is Terrific," she said.
Organisers of the FIT Games say it provides the general population with the opportunity to improve their health and fitness levels through the introduction of competitive, family-oriented games and sporting activities that are fun yet challenging. They also promote a deeper sense of community cooperation and contentedness through its team building concept.
FIT believes in order to successfully combat these NCDs that are affecting our citizens' quality of life, intervention from many segments of the community is required.